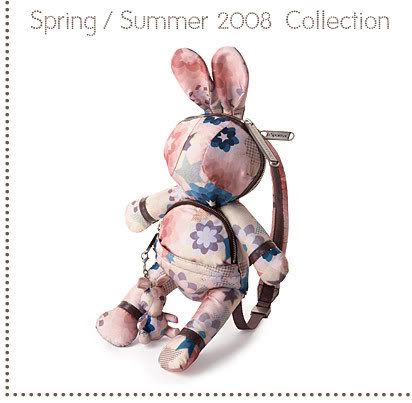 LeSportsac has done it again!

"Done what?" you might be asking.

They've teamed up with a super awesome designer and are releasing a fantastically fabulous line of bags and accessories!

This time around, Stella McCartney was behind the drawing board. An array of flowers and stars adorn her pastel colored bags as well as solid greys. Her spring/summer collection will be released soon.

Can't wait for it to hit your local department store and boutiques? No problem! The whole line can be viewed on the LeSportsac website and is available for pre-orders.

I'm absolutely loving the little bunny keychains that go with the bags and there's even a bunny shaped backpack (shown above, $120).

Of course the tote I want is $325 . . . I shall be left drooling.