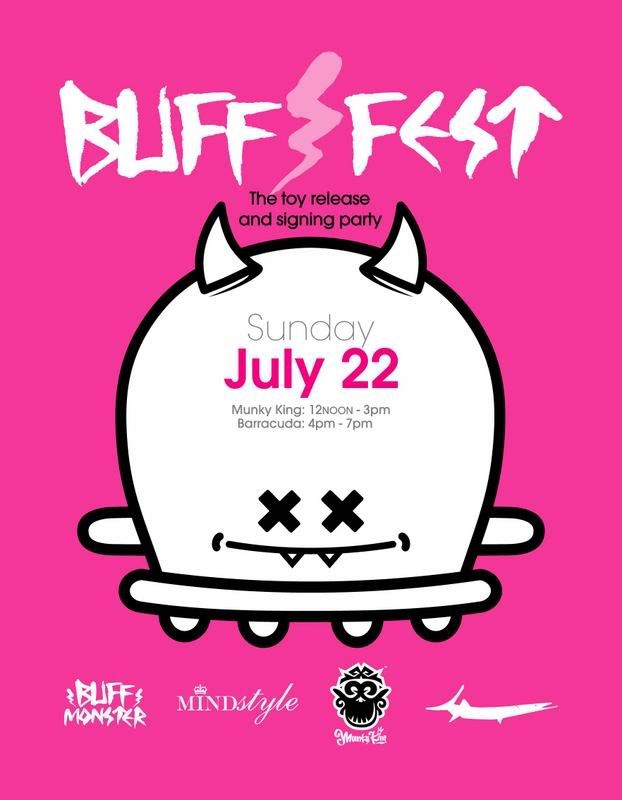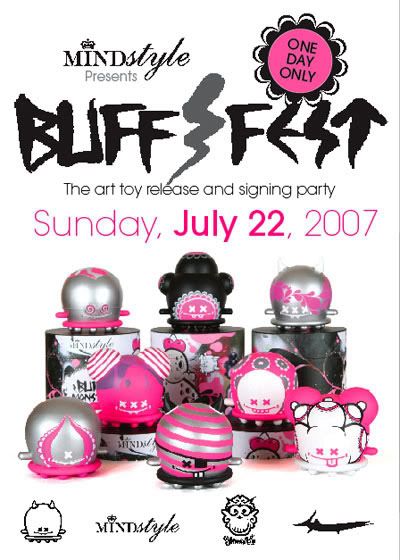 On Sunday July 22, Munky King and Barracuda will be hosting a pre-release party for MINDstyle's Buffmonster art toys in an event appropriately called BUFF FEST! The party (or so-called foreplay!) will start at Munky King 12 noon to 3pm then continue with a 'happy ending' at Barracuda from 4pm to 7pm.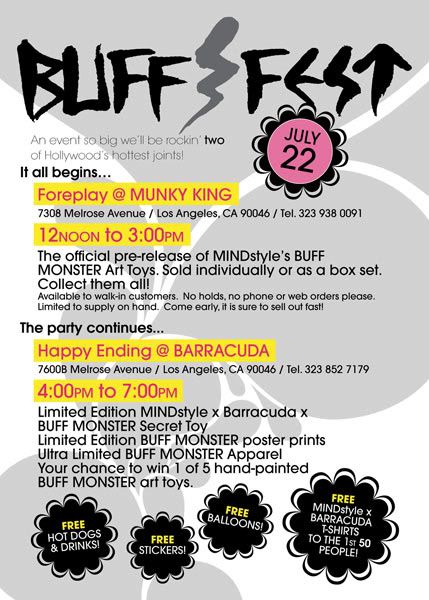 Fans of pink booby-shaped creatures (and who isn't?) are encouraged to check out the one day event filled with free hot dogs, drinks, balloons, stickers, and free MINDstyle x BARRACUDA t-shirts for the first 50 people! There will be chances to win one of the five hand-painted Buff Monster toys too!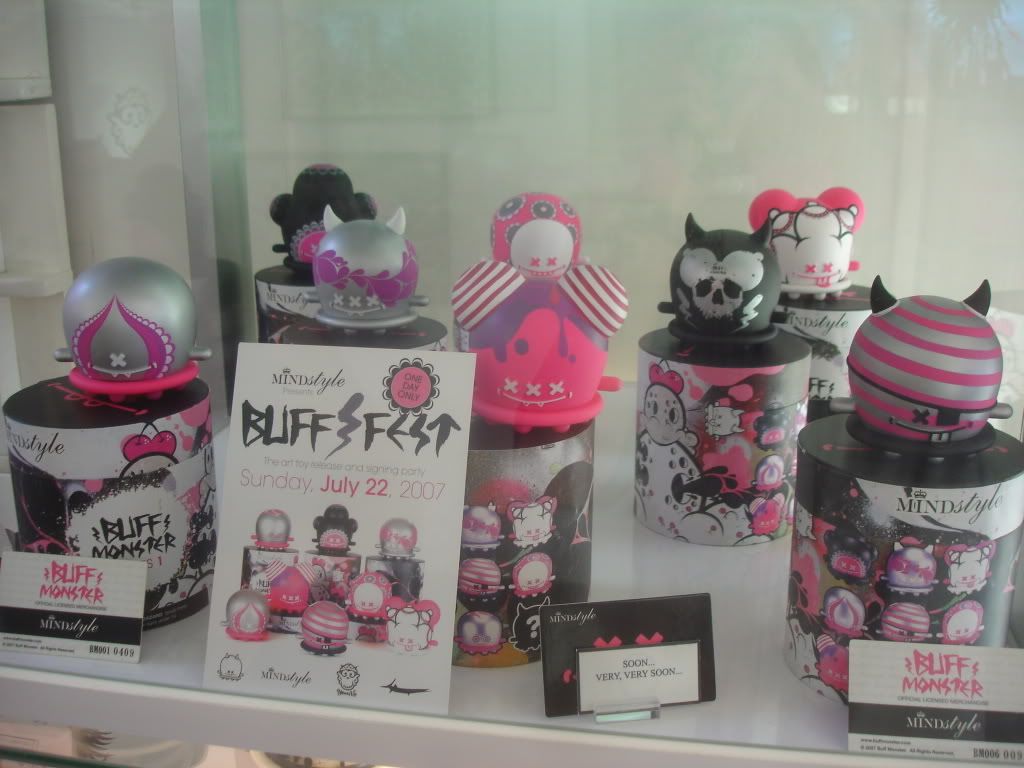 In addition to the 8 awesome new Buffmonster toys, Munky King will also have a low run exclusive silkscreen print available for the show but I won't post it here as this silkscreen print may be considered not safe for work. Check it out here (NSFW).

Check out a video Buffmonster posted of some of his street art:


You can see more of the Buffness at his website, his myspace, at Vinyl Toy Network: The Urban Underground Project July 27th from 6pm to 8pm at Jerome's Warehouse (The Factory), or signing at the San Diego Comic Con Saturday July 28th from 1pm to 2pm at the Toy Tokyo Booth #5325!