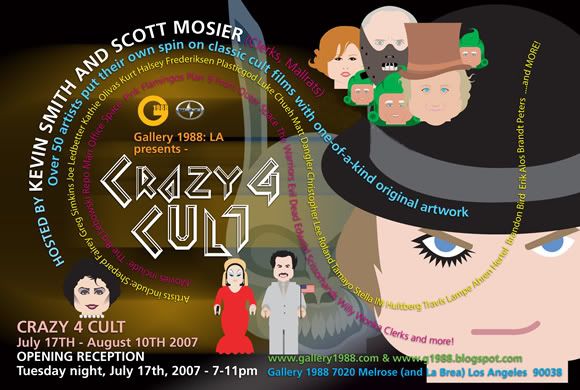 The Crazy 4 Cult art show will begin this Tuesday July 17th at Gallery 1988 Los Angeles where over 50 different artists will be presenting over 100 art pieces inspired by classic cult films! Some of the artists include Shepard Fairey , Greg "Craola" Simkins, Joe Ledbetter, Kathie Olivas, Kurt Halsey Frederiksen, Plasticgod, Luke Chueh, Matt Dangler, Christopher Lee, Roland Tamayo, and many, many more!

Who better to host an opening reception for an cult classic-inspired art show than Silent Bob himself, cult film director extraordinaire Kevin Smith?! He will be joined by Scott Mosier (producer and film editor for most of Smith's films) along with many cult classic film personalities and Hollywood guests including Donnie Darko's Richard Kelly and Shaun of the Dead's Edgar Wright for the opening of the show. Here is a video of Kevin Smith and Scott Mosier speaking with Leo Quinones on the Film Freak Show on 97.1 Free FM talking about Crazy 4 Cult:


Here's a small preview of the kind of works to expect from the show: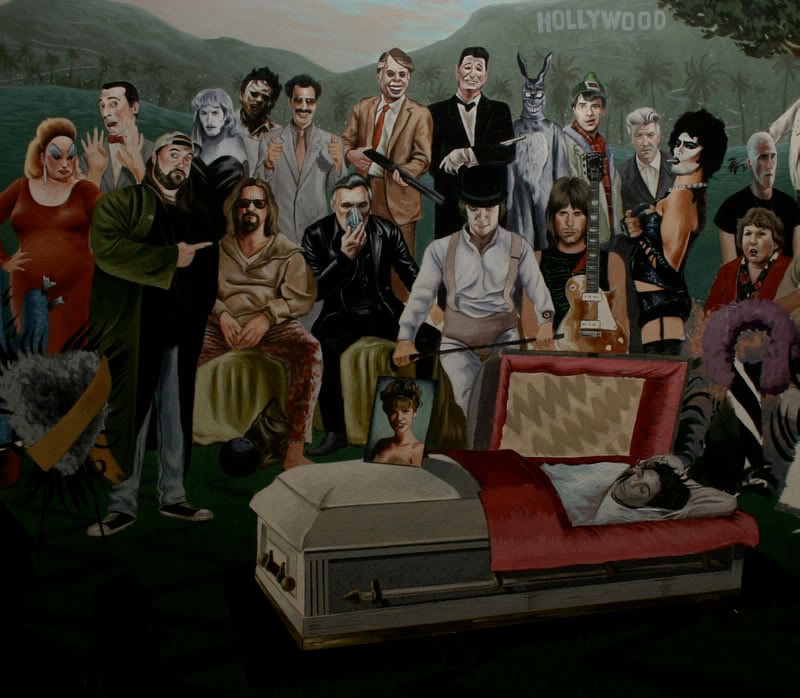 Jeff Mcmillan unleashes a cavalry of cult film characters on canvas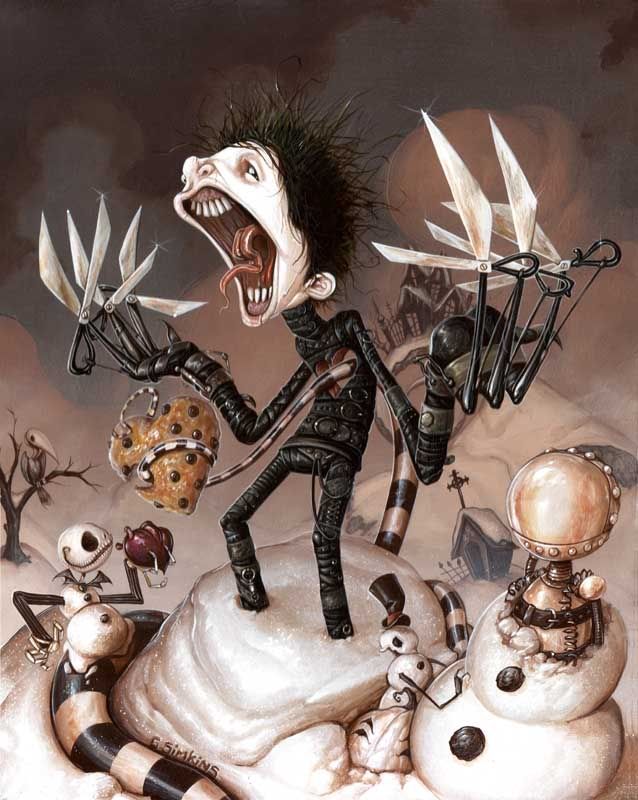 A stylized version of Edward Scissorhands by Craola (Greg Simkins)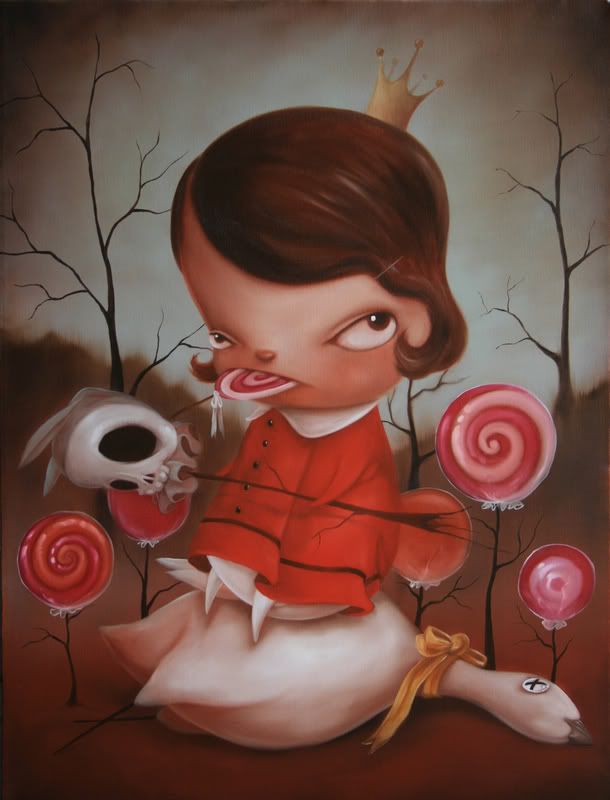 Kathie Olivas contributes a very cute rendition of the very spoiled Veruca Salt from Willy Wonka and the Chocolate Factory

A great poster by Christopher Lee is going to be available at the show!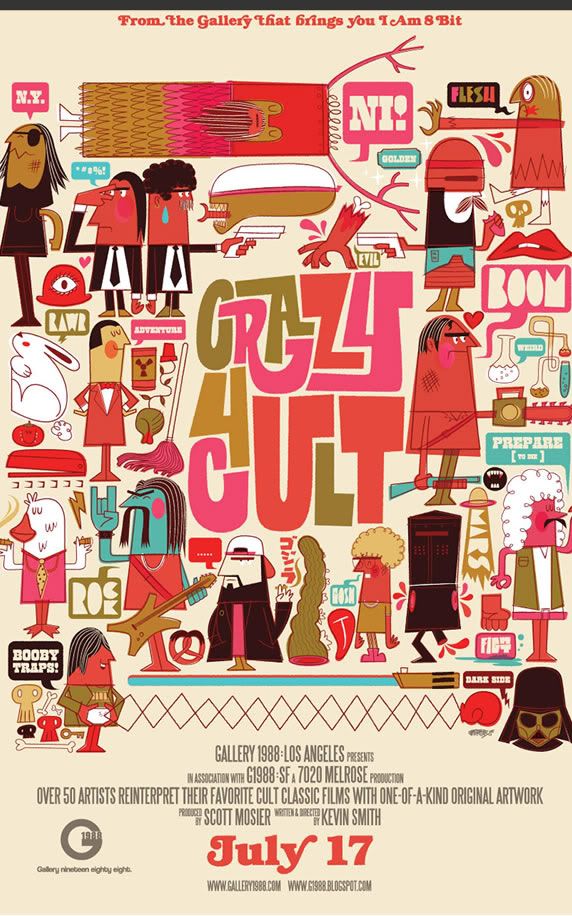 Check here to see Gallery 1988's ongoing contest where you could win the poster signed by the artist and maybe even some of the individuals represented in the poster plus artist proofs of prints by Greg "Craola" Simkins and Matt Dangler!

Artist Reuben Rude has created limited run of 25 CRAZY 4 CULT commemorative Big Lebowski/The Dude Circus Punks, available first for those who attend the opening!

According to the Gallery 1988 blog, G1988 will be opening a new website at Crazy4Cult.com in July 20 offering a new place to order prints and new releases from the show.

Keep your eyes open and your ears peeled for upcoming coverage on this very awesome gallery!