Hi Everybody!
it's me.... juligie! [ pronounced julie-gee! :) ]

and this is my first post! yay!
anyhoo, so i am sure you are all wondering,
"why is juligie part of this okee dorkee crew, shes not dorkee at all!"

hehe, don't let the sly exterior fool you ;)

yes, i may love purses and shoes and doing hair and makeup like every typical cali girl (gucci and smashbox are my faves!) but my okee dorkee street cred dates back when i was in 5th grade. not only was i already attending Comic Con (started in 4th grade. should i be proud of that? oh, but i am!) but i also turned into a bonafide gamer. woohoo...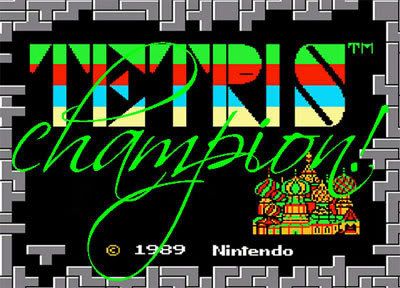 the local mall (plaza bonita) held a Tetris Competition sponsored by Capcom, Inc. Contestants had 5 minutes to score as high as they can. i took Third place in the competition. [bowing] thank you, thank you. i did it for all the girls! girls love video games too! how did i do it? my dad trained my younger brother and i. we loved our nintendo game system. my bro, pops and i all entered the competition and i was the only one to place! what also helped me was that tetris cheat. hey, its not cheating, its strategy. do you remember that? you wait for the demo in the beinging to start and once the computer gets a tetris, you hit start right away. then when you start playing, you get a bunch of tetris' -- i think you get like five. I need to look for the Capcom Magazine and post it up on this for sure! it has me proudly holding up my Capcom Champion Tee. and, oh, what do champions wear to competitions? a white ruffled blouse with black slacks, lacy socks and patent leather shoes, and a headband. gotta love the 90s.

Check out the new twist to my fave video game. It's the next level Connect Four! Gotta Have it!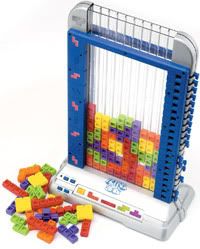 You can purchase (me) one at Firebox.com