Recently artist Shepard Fairey of OBEY has recently donated his iconic Obama "Hope" poster in support for the Art For Life Art Auction. As of this writing, the 45 x 69 1 of 3 editioned collage is going for upwards of $75k.

More Obama, right?… Well, this is something special. After Shepard's initial feeling not to make a fine art piece of the OBAMA image, he thought about it and was presented with an opportunity to do something exceptional. When Shepard was asked by industry heavyweight, Russell Simmons, to donate a piece for his Rush Philanthropic Arts Foundation, he felt this was a worthy cause. The piece is being auctioned for the Art For Life Charity event. This piece is approximately 4×6 foot in size and its a mixed media stencil collage on paper. It may be the only fine art piece of this image available to the public. You can bid on the piece through the Art For Life Auction here.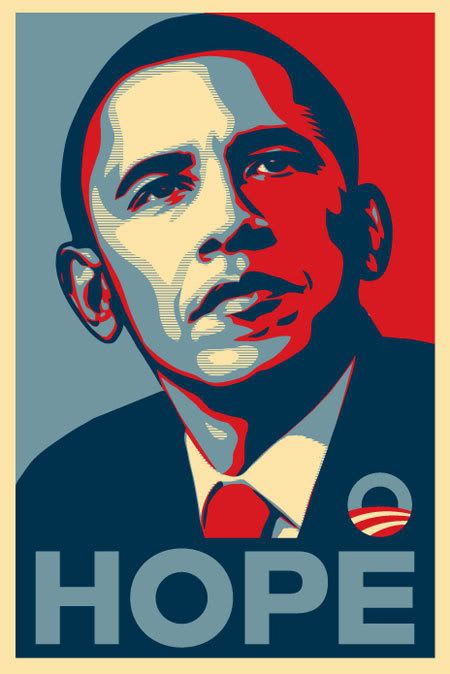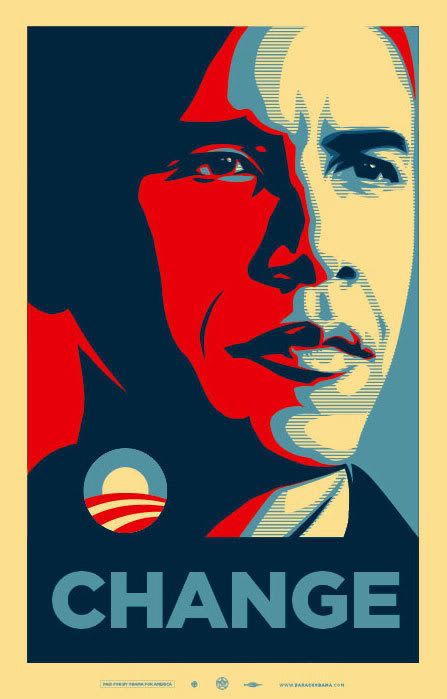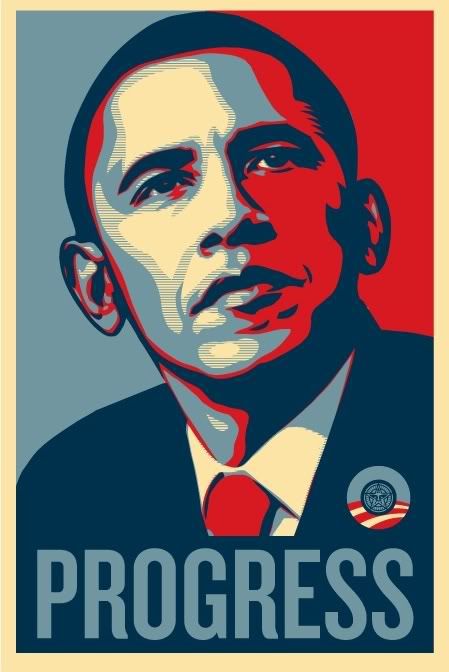 For those not in the know, Fairey made his support for Barack Obama known when he created prints concerning the 2008 candidate's themes. These prints sold out indefinitely and are now as much in demand as they are famous.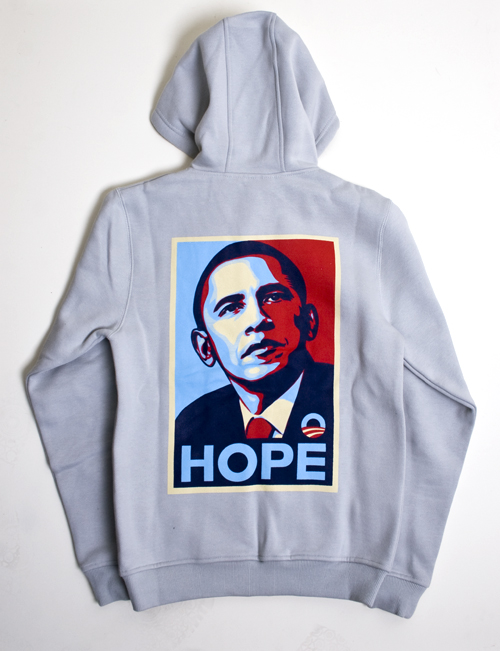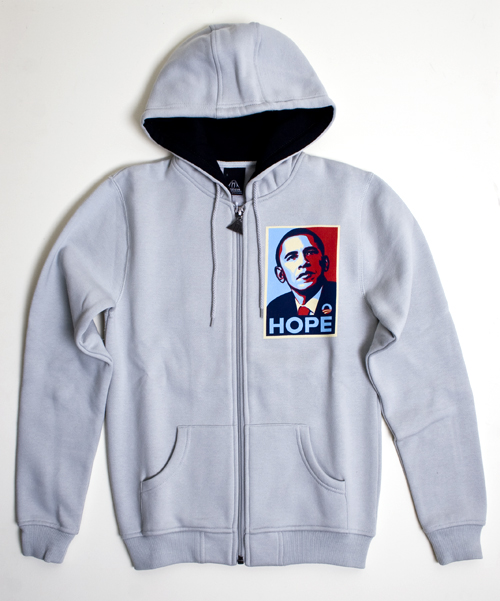 However those who missed out on showing some love by obtaining the prints have the opportunity to wear that support with
OBAMA x OBEY x UpperPlayground collaboration hoodies
. At $60 each, the hoodie sales will go back into producing more Obama Campaign materials and maybe more posters according to the website.
For those who like a little light-hearted support, Karmaloop has some
Back To The Future inspired Barack threads
by Sons of Liberty!
Great Scott! This is HEAVY!