Kurt Halsey Fredericksen 's solo art show "a subtle existence, all the meanings in our moments shared," is currently being showcased at LA's Gallery 1988 until June 15.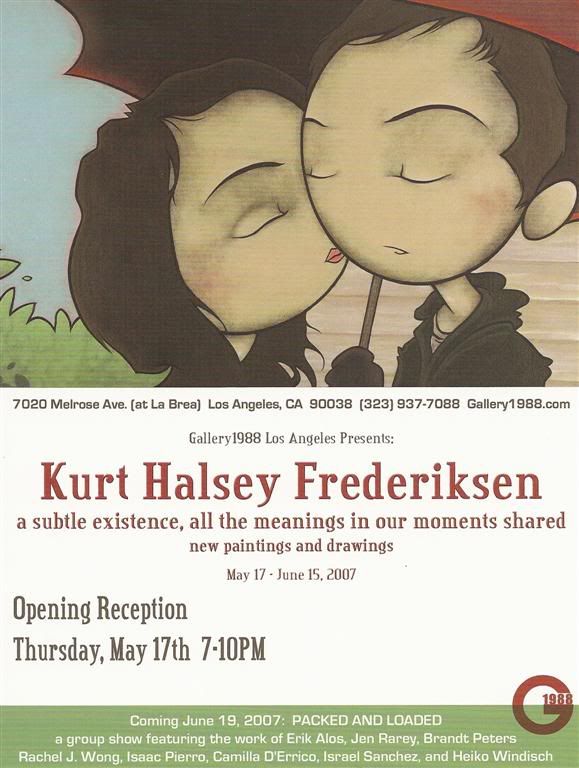 Lined within the gallery walls are almost 50 "untitled" paintings, drawings, and collages that cleverly depict the heartfelt sensitivities of relationships. Kurt Halsey's endearing work has developed a following with his unique character illustrations and ideas relevant to anyone who has loved and lost.

I made it out to LA this last Saturday and the gallery was my first stop, just before going on a Melrose vinyl toy hunt! Some favorites: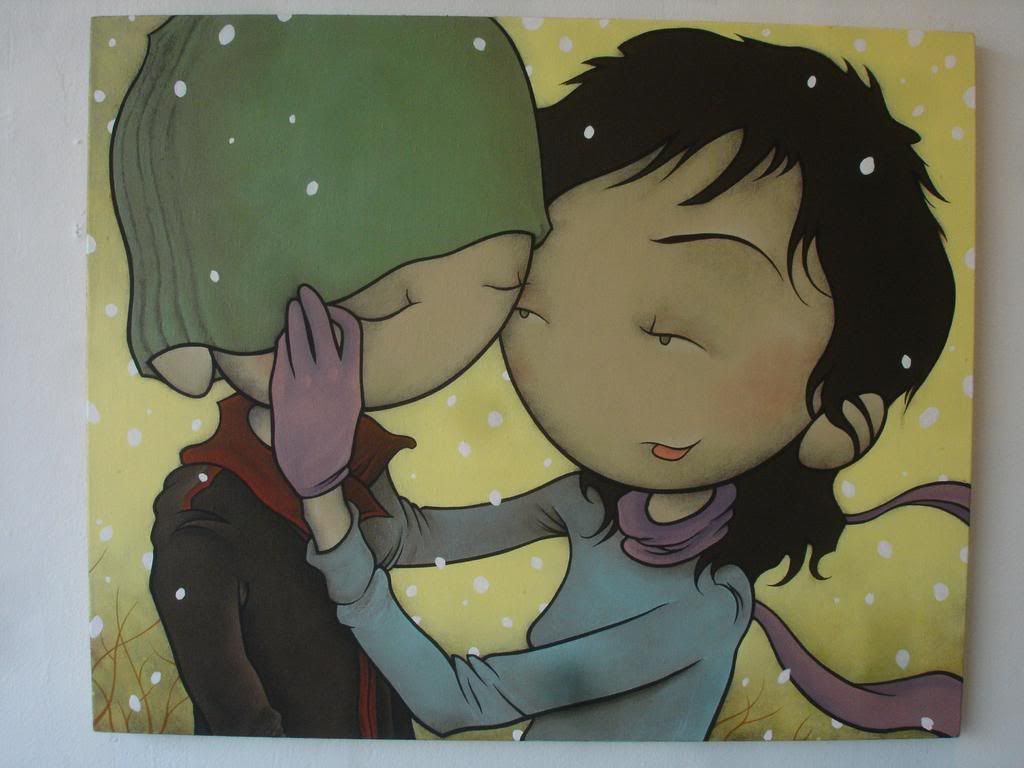 Untitled (Big Yellow Snow)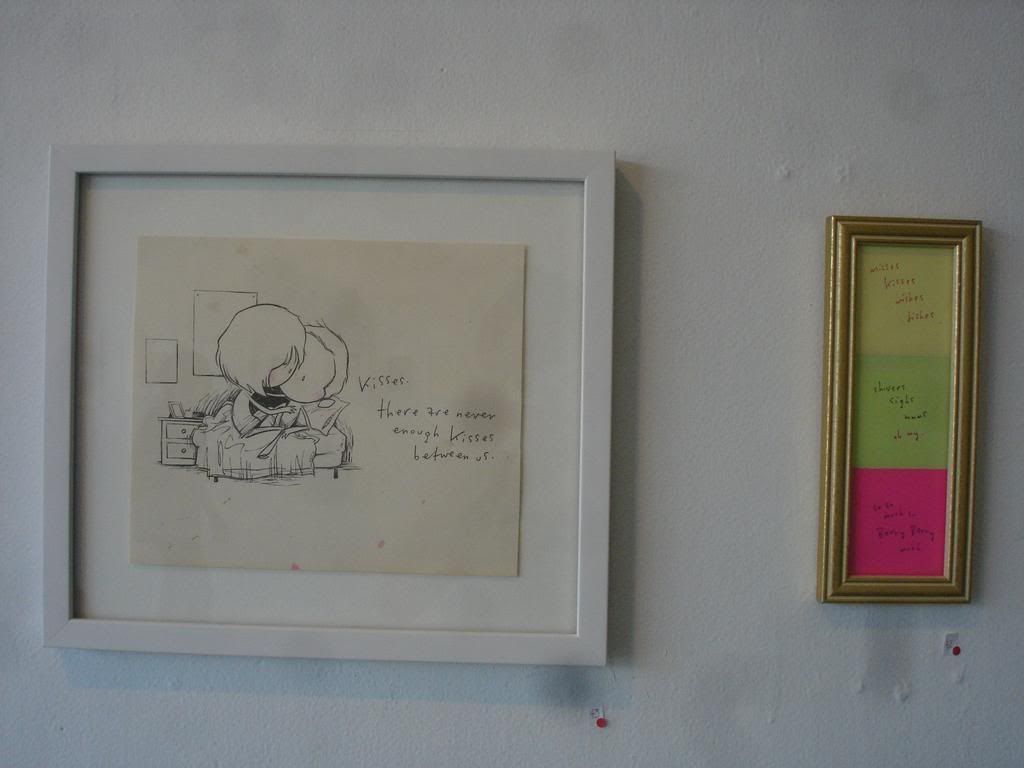 Untitled (Never Enough Kisses) and Untitled (Triple Post-It Notes)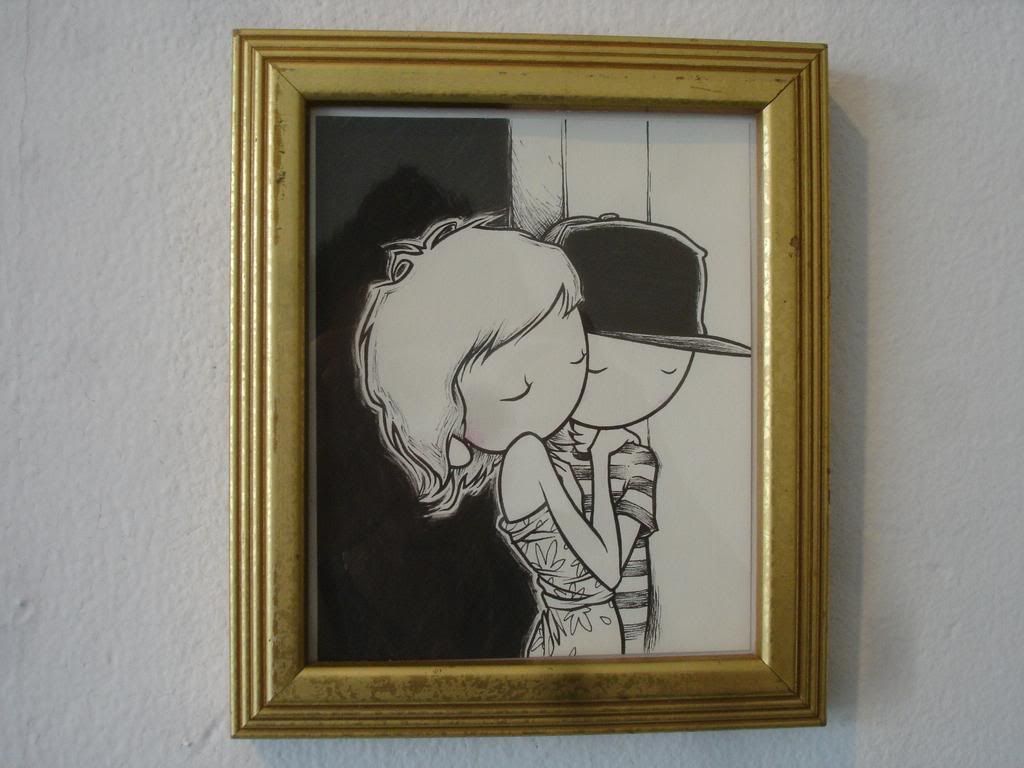 Untitled (Big Pimpin')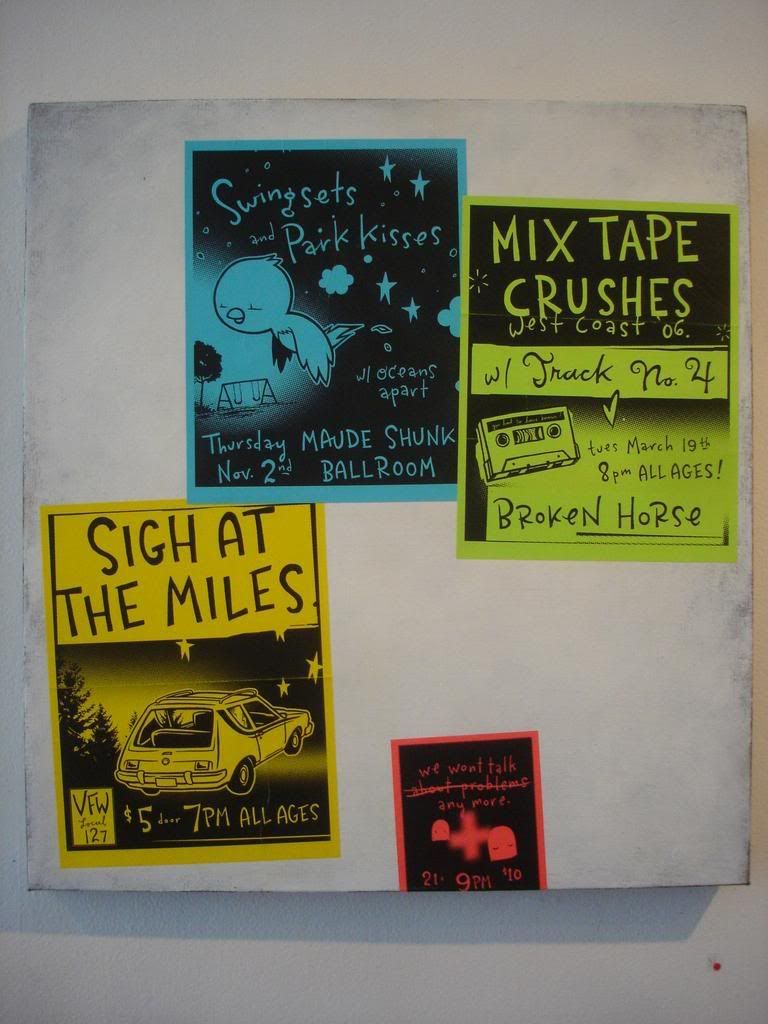 Untitled (Concert Posters)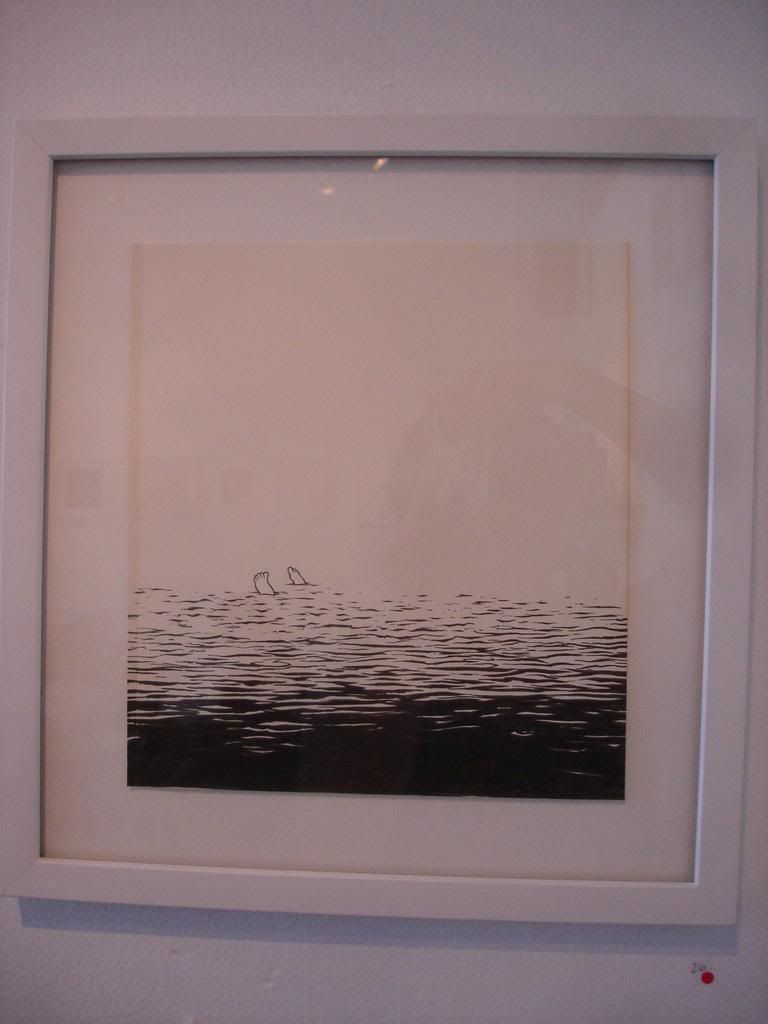 Untitled (Lake)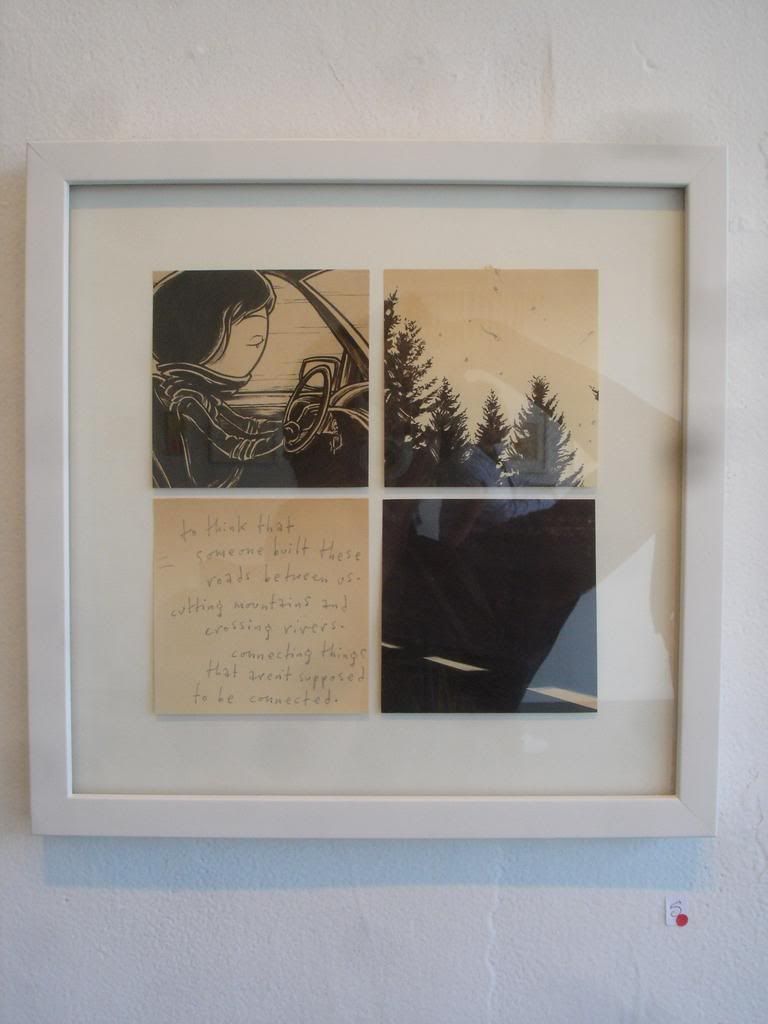 Untitled (Evergreen Miles)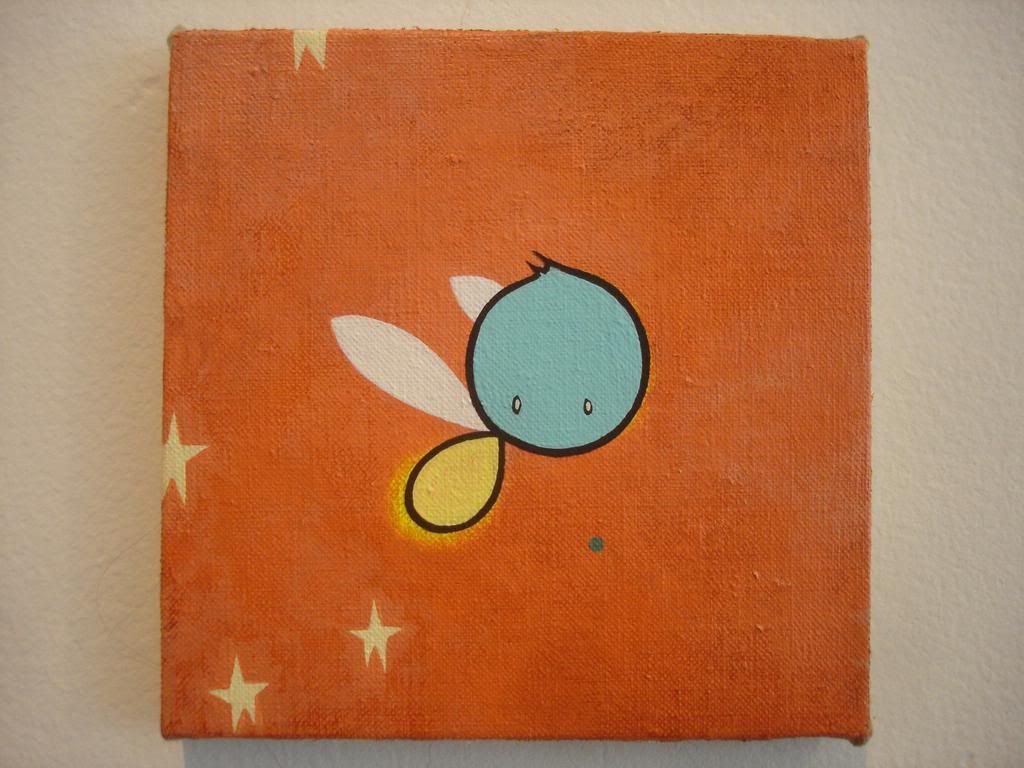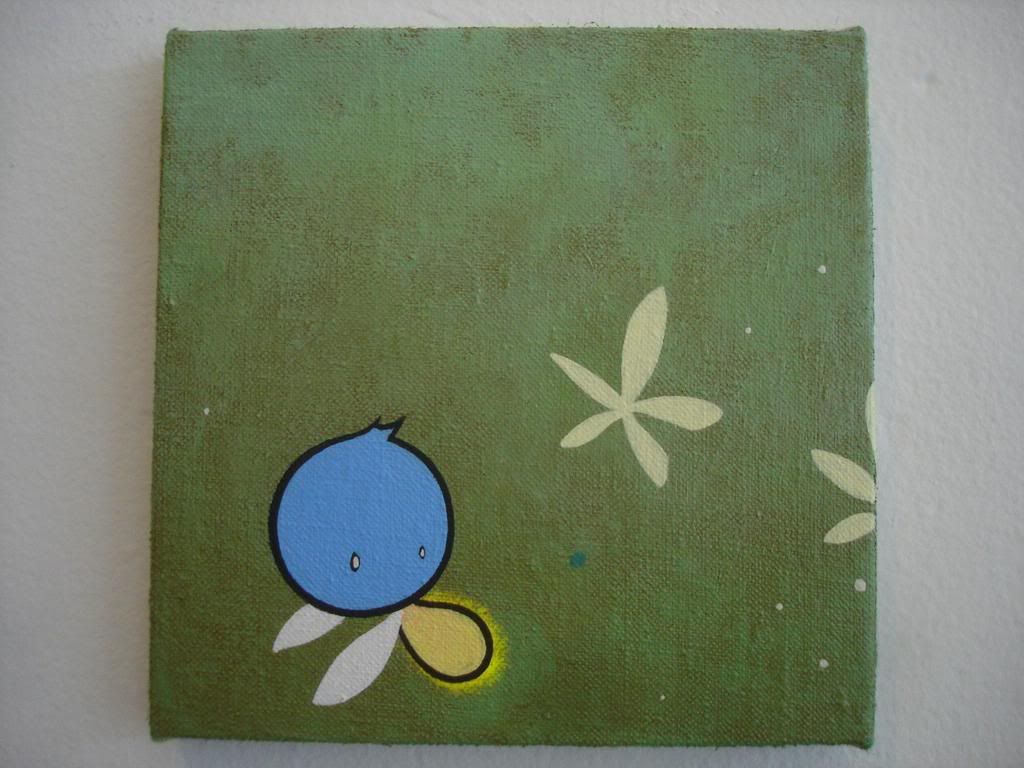 Untitled (mini orange firefly) and (mini green firefly)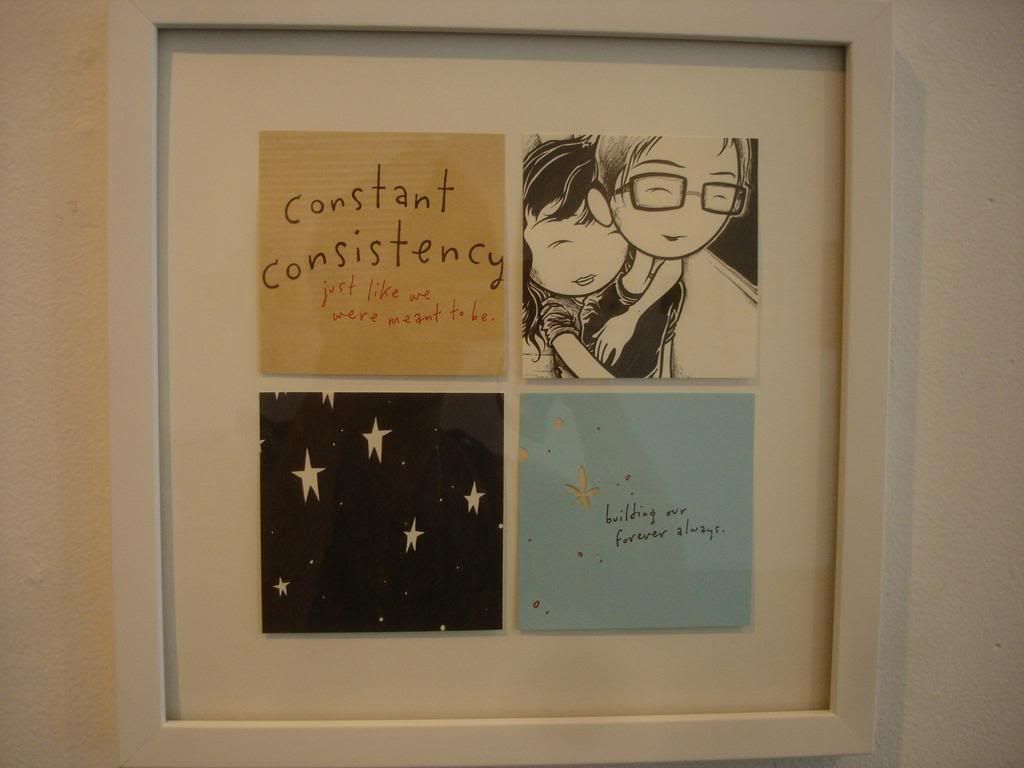 Untitled (Constant Consistency)


Untitled (Night Bat)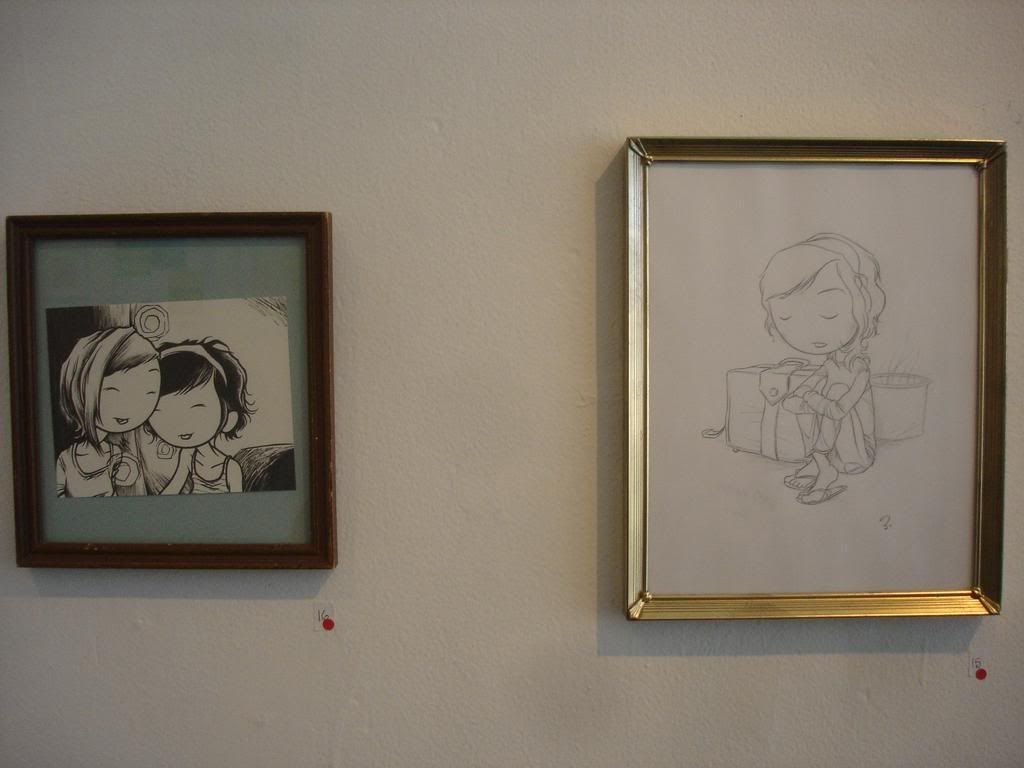 Untitled (Cute Chicks) and Untitled (Airport Sketch)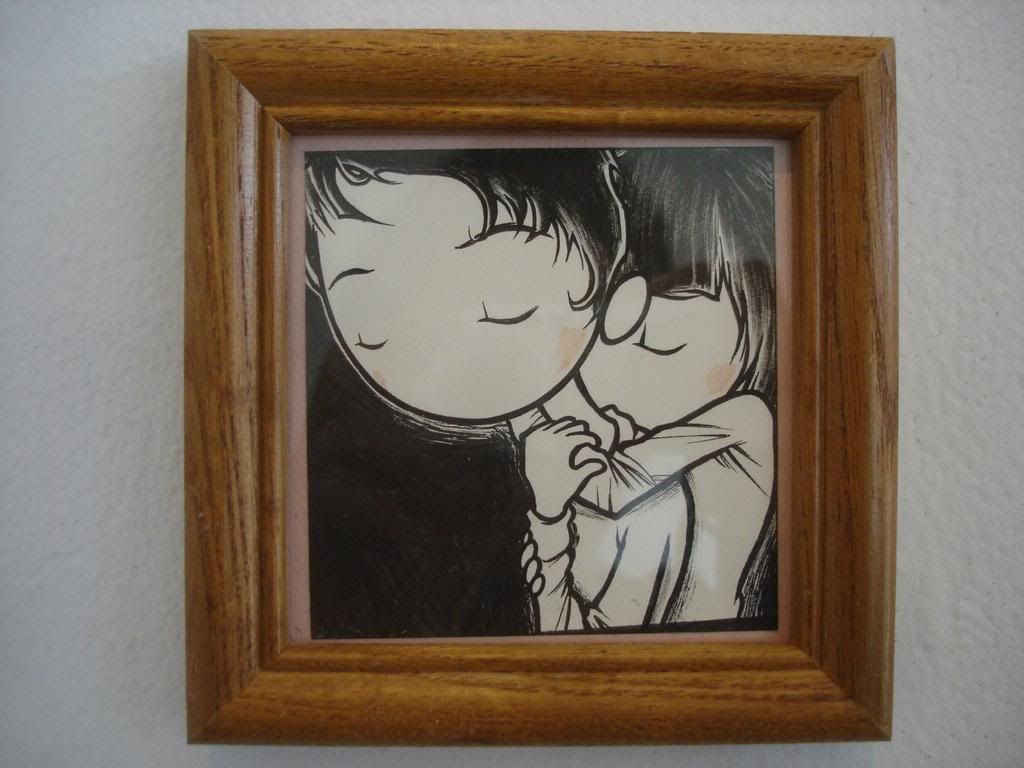 Untitled (Hug Behind)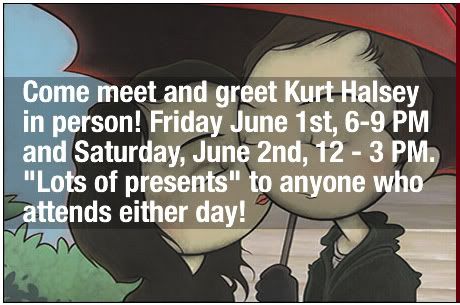 Unfortunately, Kurt Halsey was unable to make the opening reception for his show (see G1988's blog). To compensate to his adoring fans, he will be having a meet and greet this Friday June 1st from 6 to 9pm and on Saturday June 2nd from 12 to 3pm! Kurt promises presents- I'm there!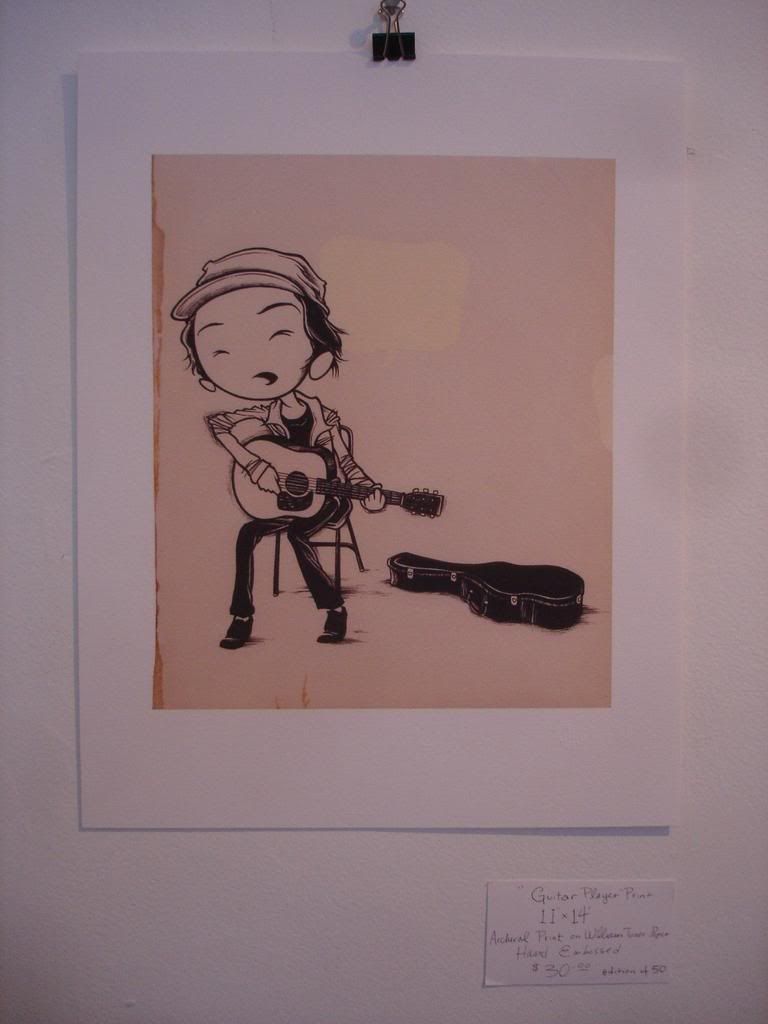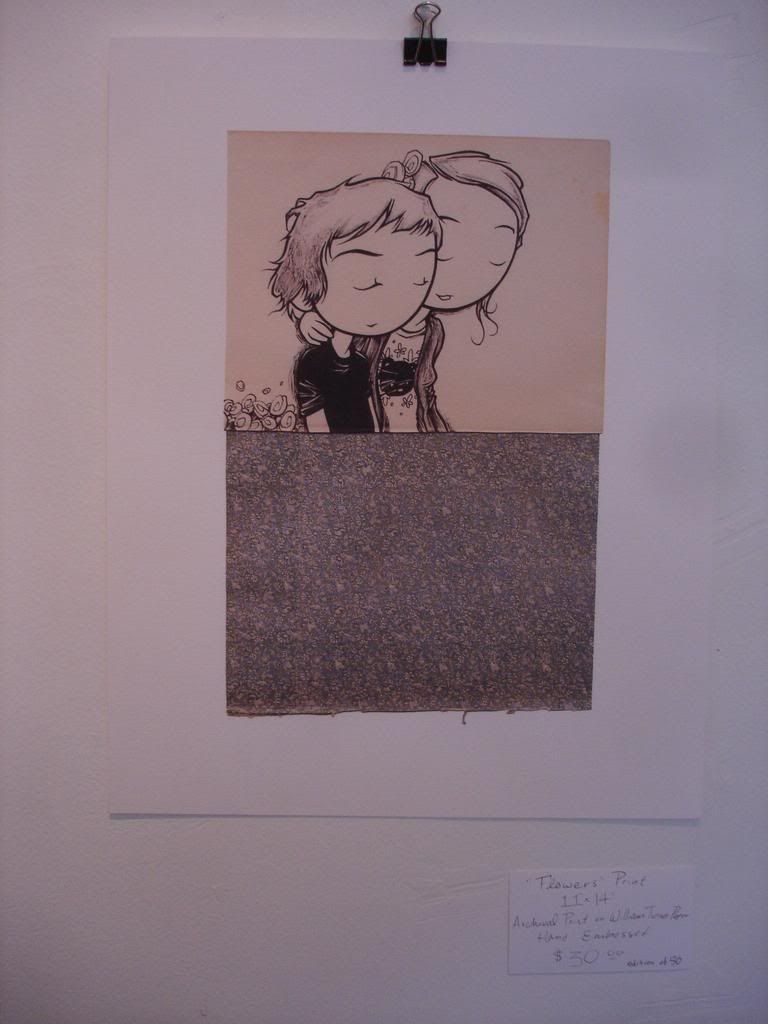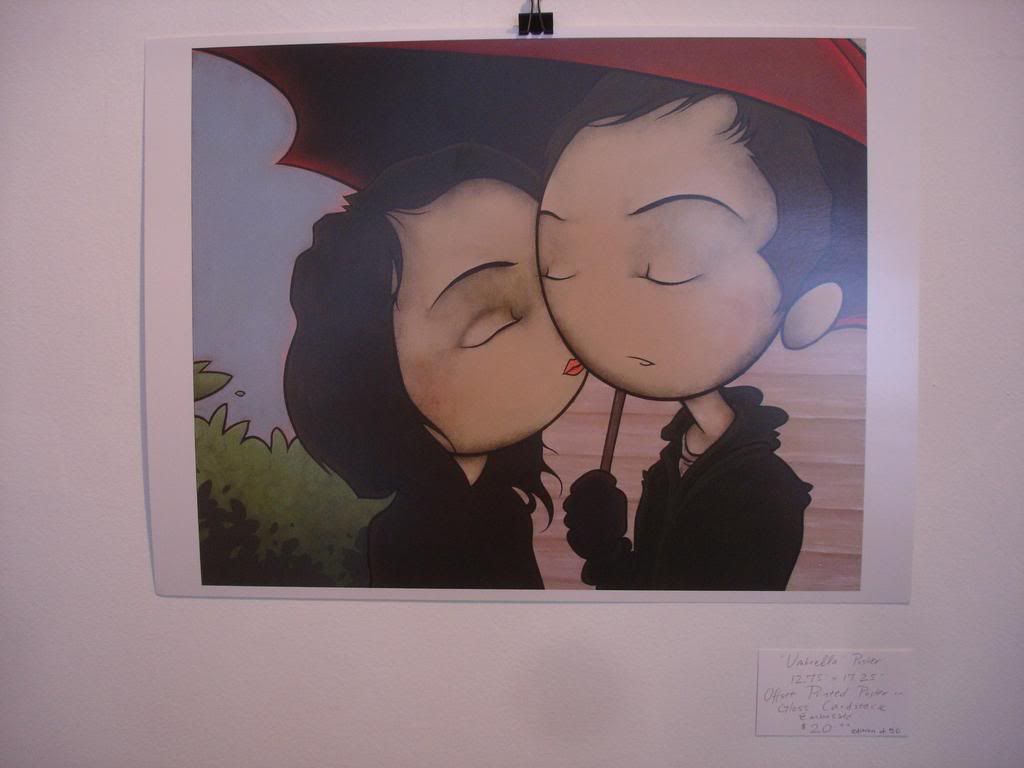 Speaking of presents, Guitar Player and Flowers are available as prints, Umbrella as a poster, and a half-dozen of them are available as collectible postcards (I got Picnic Table/Swings)!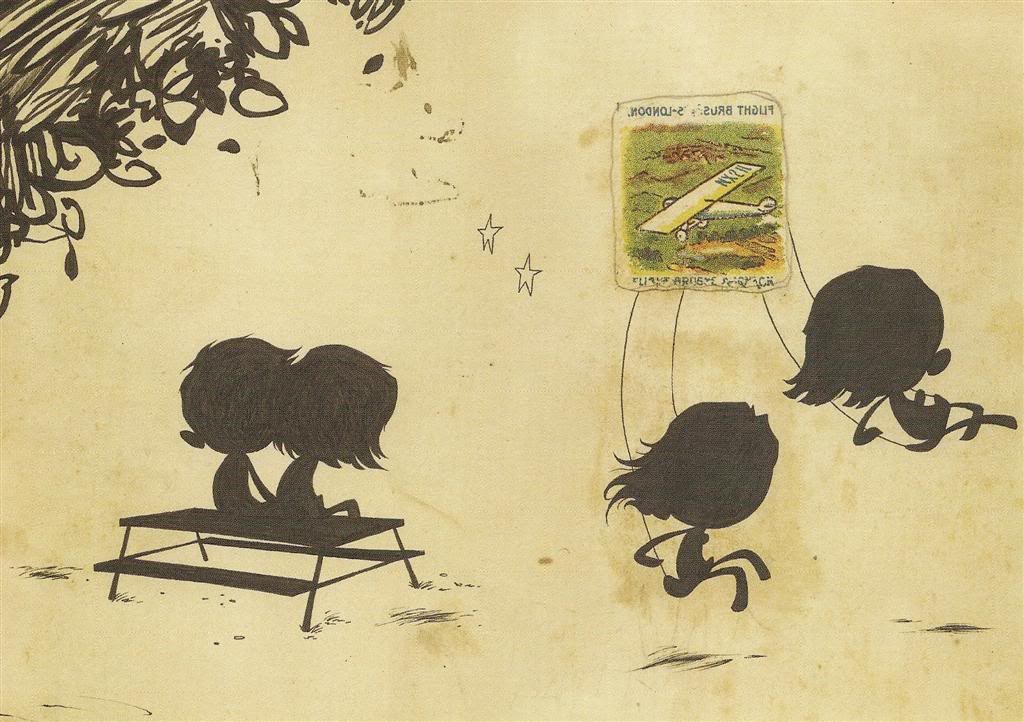 Click here to see the rest of Kurt Halsey's work in my photo album!