On May 12, Juligie , MURSE1, and I went up to LA's Gallery 1988 on the last day of the I Am 8-Bit art show. Just before they took the pieces down, we were able to see all the great art works inspired by classic videogames! As big videogame fans, the opportunity to see popular artists make creative and witty work based on our favorite videogame characters was a real treat!



Koopas, Contra, and Donkey Kong


a painted NES Advantage


the bros. of the super variety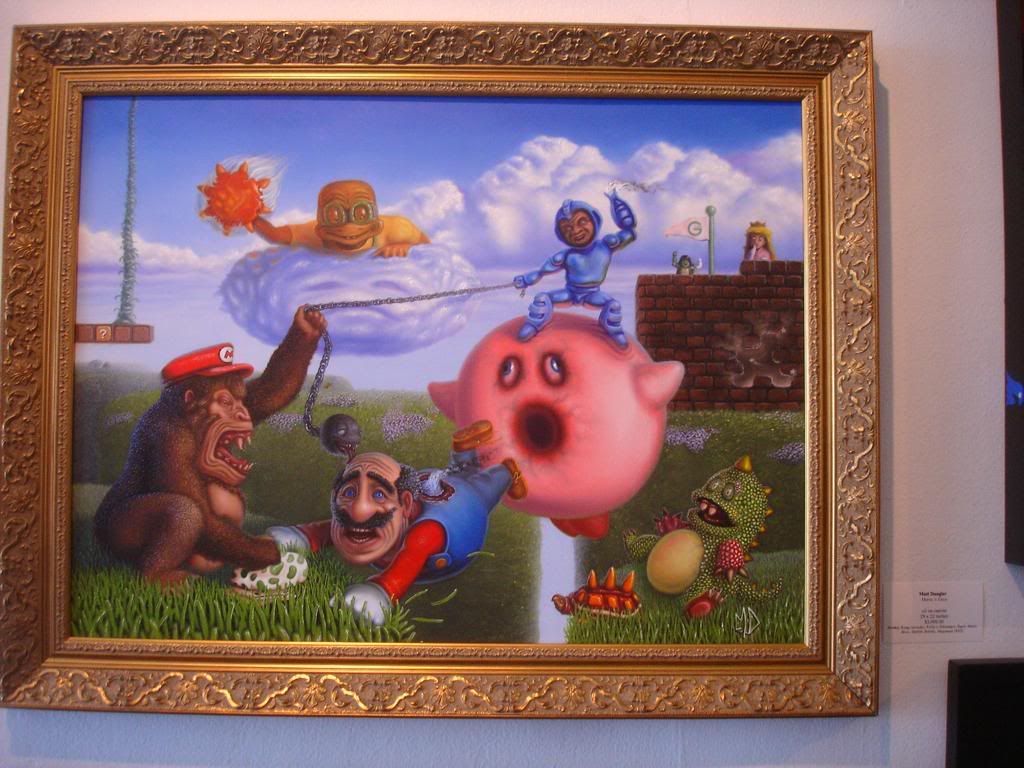 Classic character conundrum!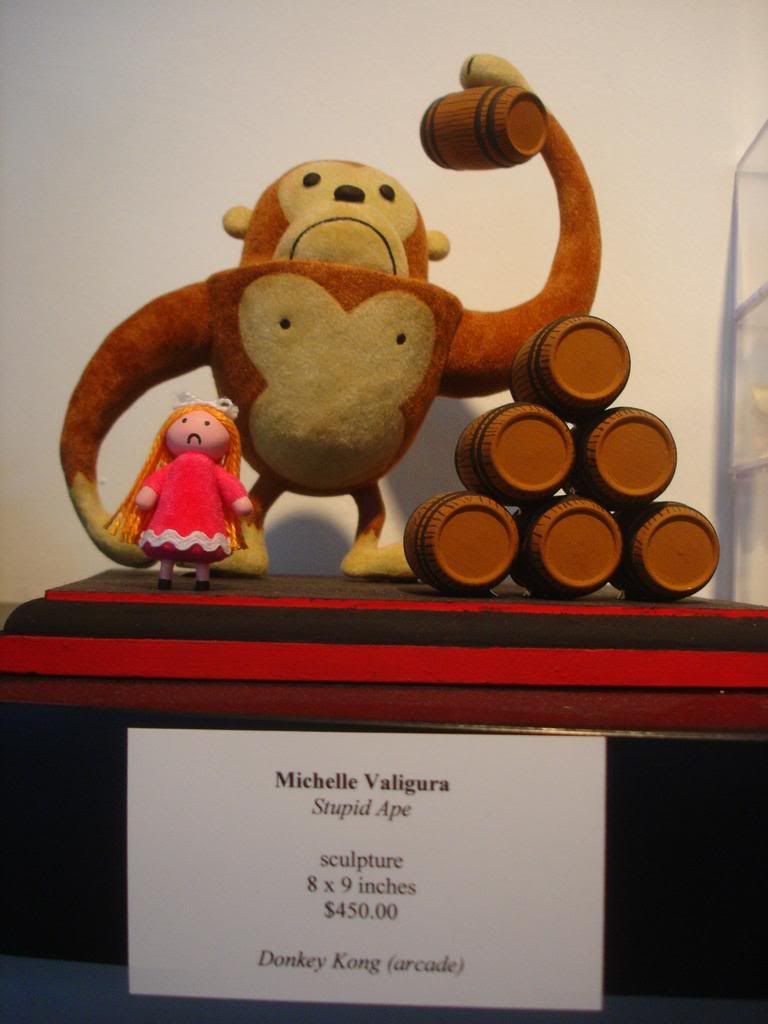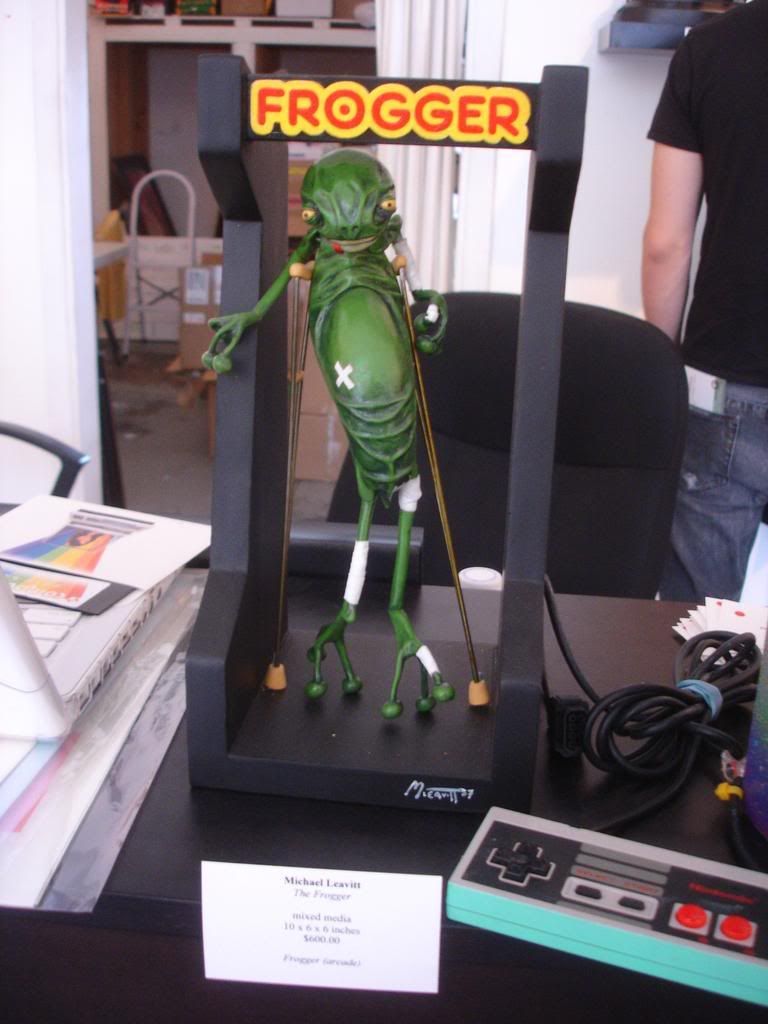 Cute plush rendition of Donkey Kong, a THWOMP, and Frogger on crutches!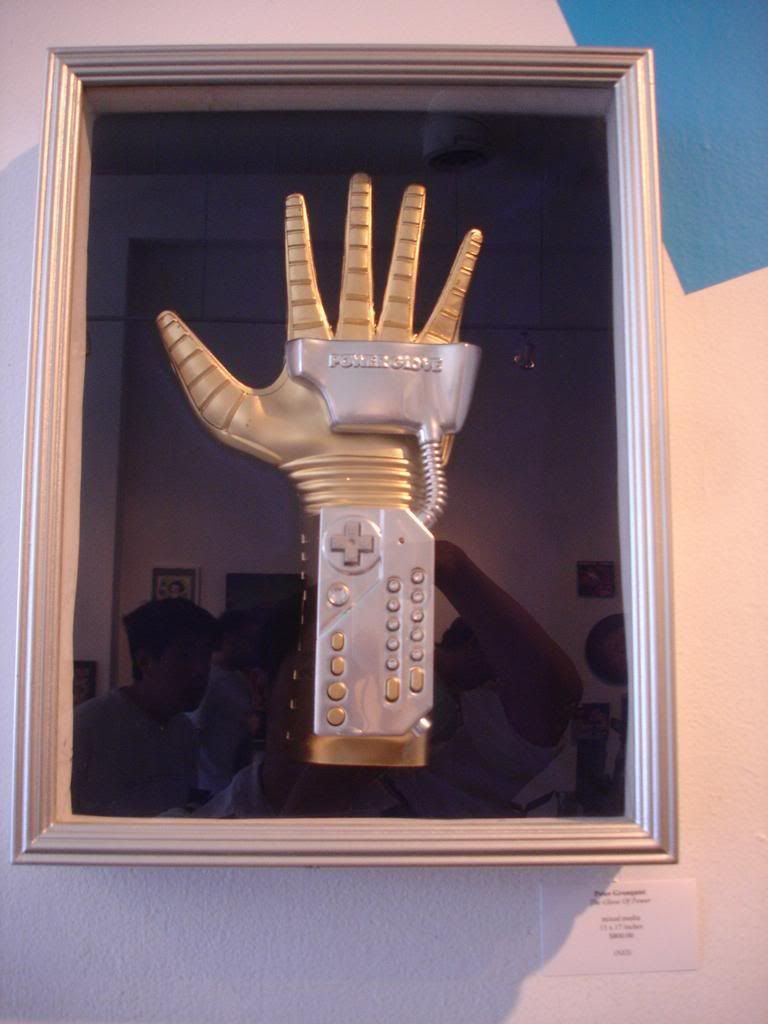 "I love the Powerglove. It's so baaaaad."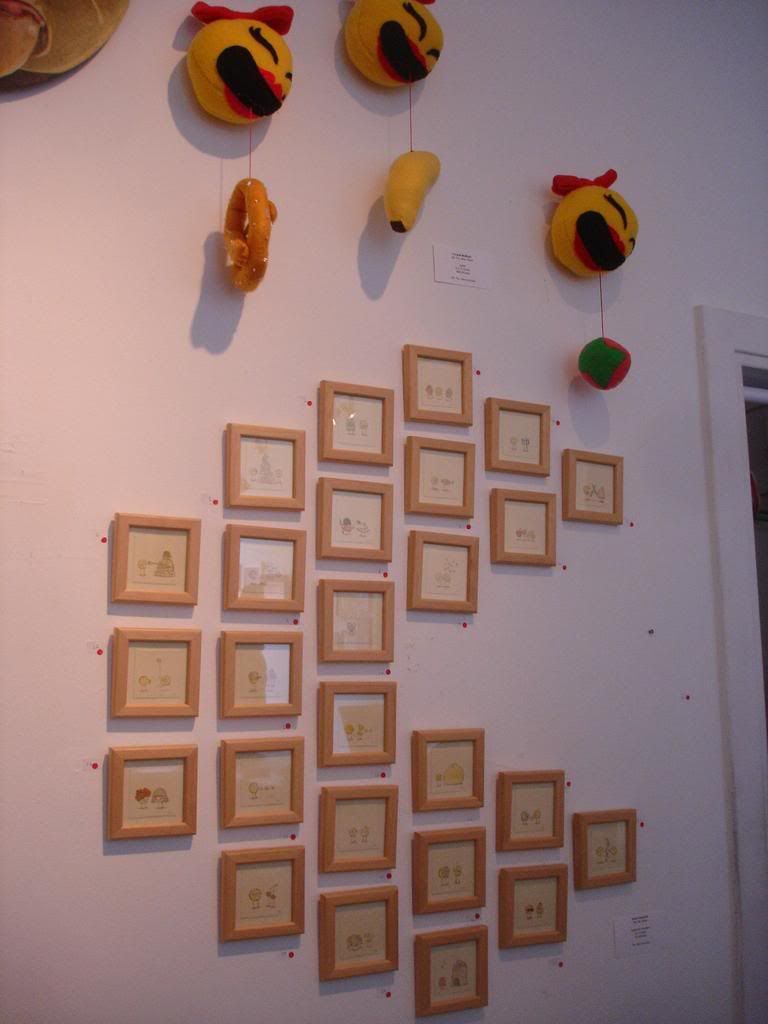 Pac mania!


Earthworm Jim is still pretty bad ass.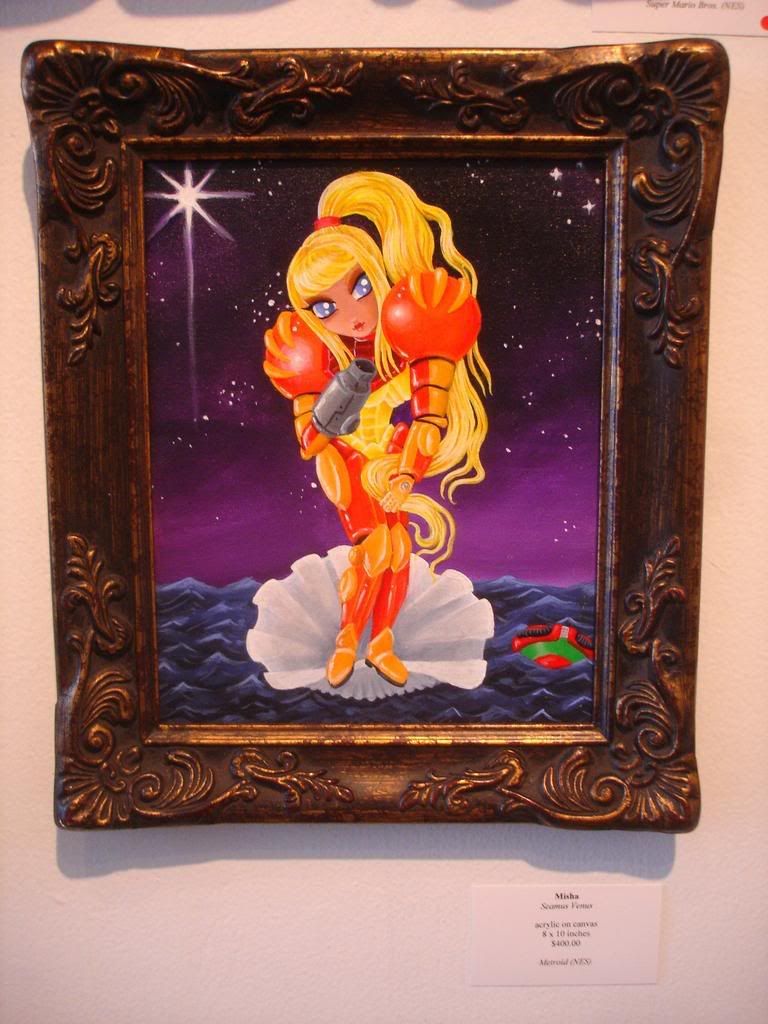 The Birth of Venus remixed with my favorite videogame character Samus!


Mario mad tea party!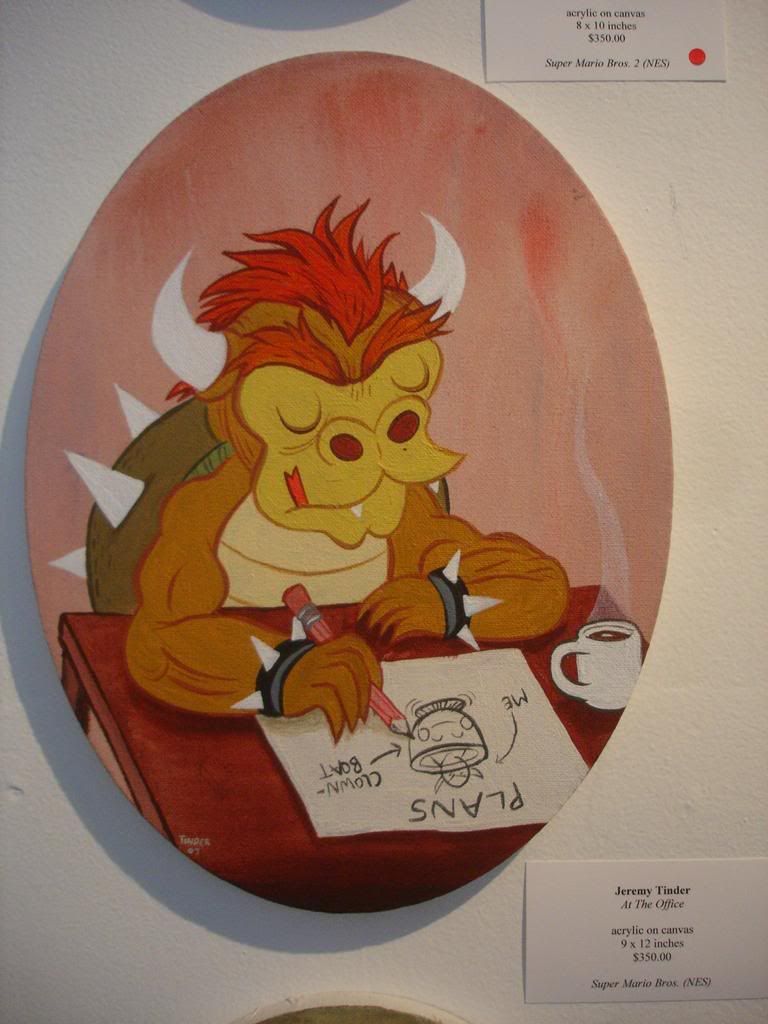 Bowser planning his clown machine from Super Mario World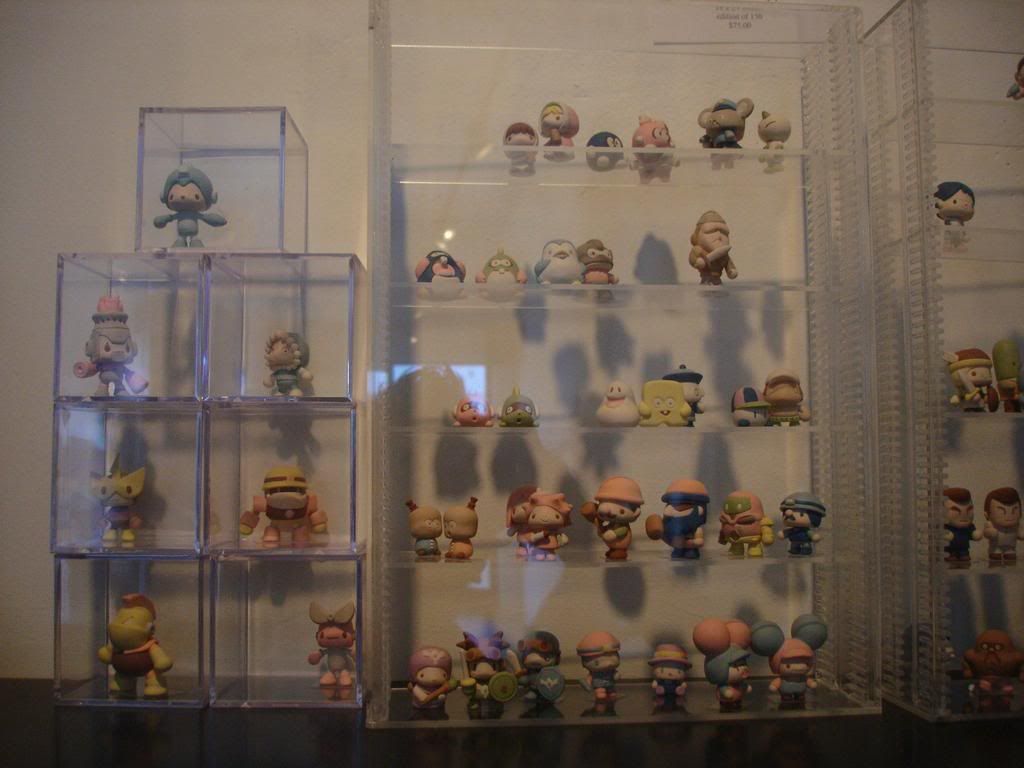 About a hundred hand-molded characters!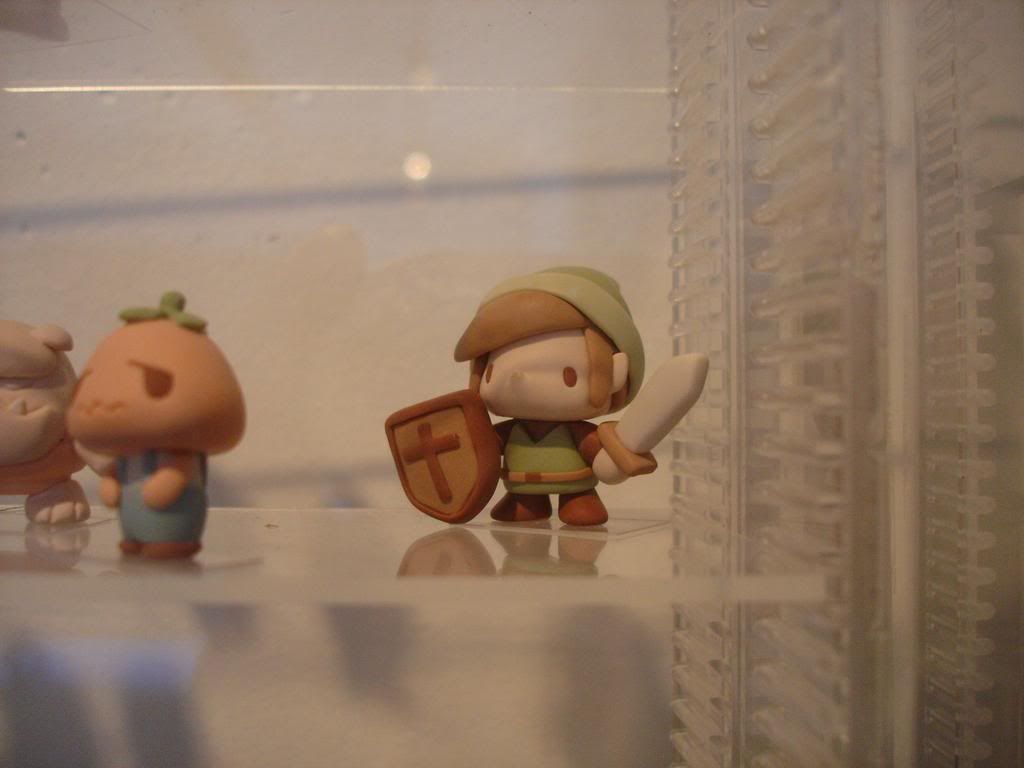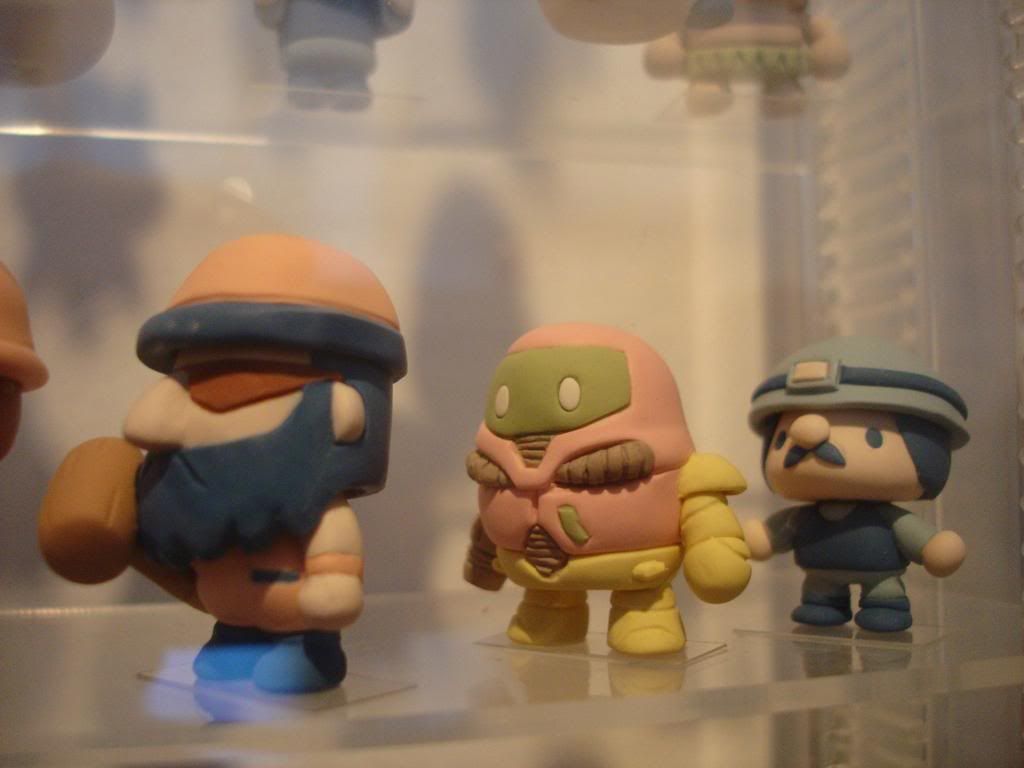 Megaman, Link, and Samus among them!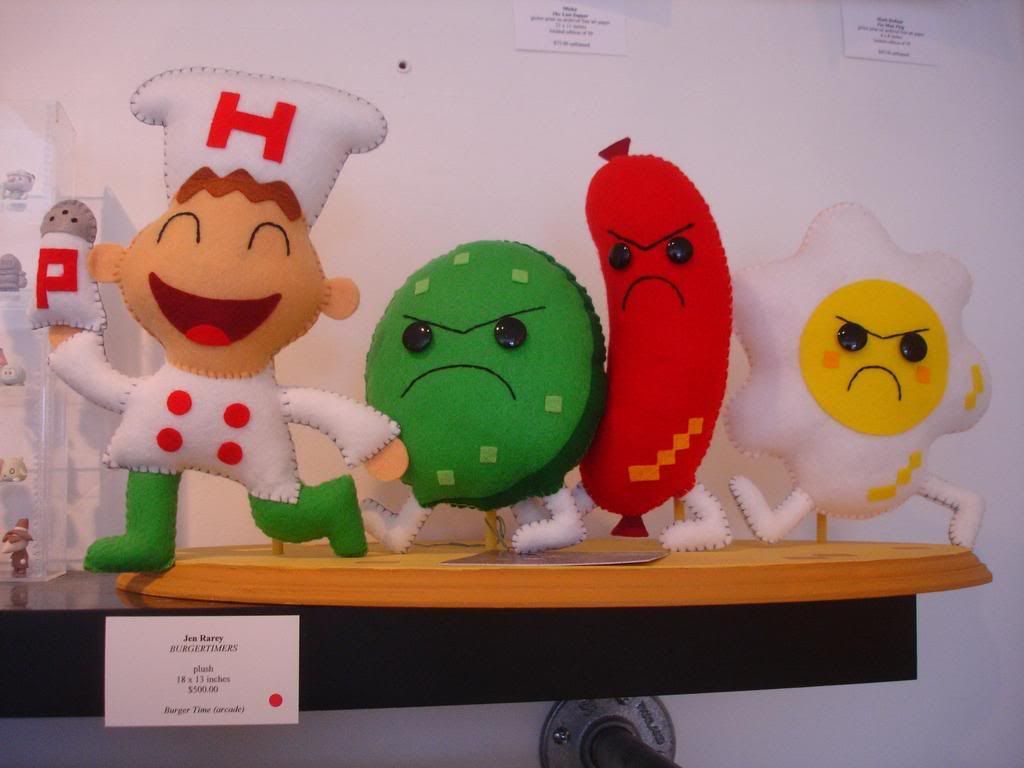 Burgertime in plush form!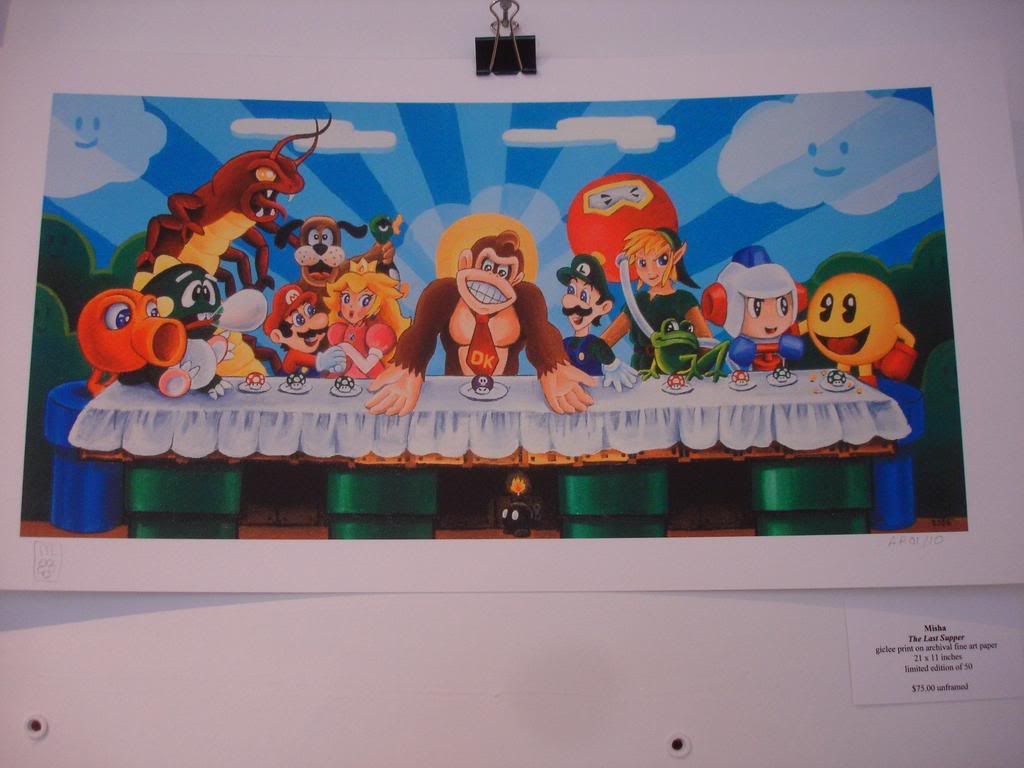 The videogame Last Supper - Donkey Kong Jesus?


I don't remember these scenes in the games!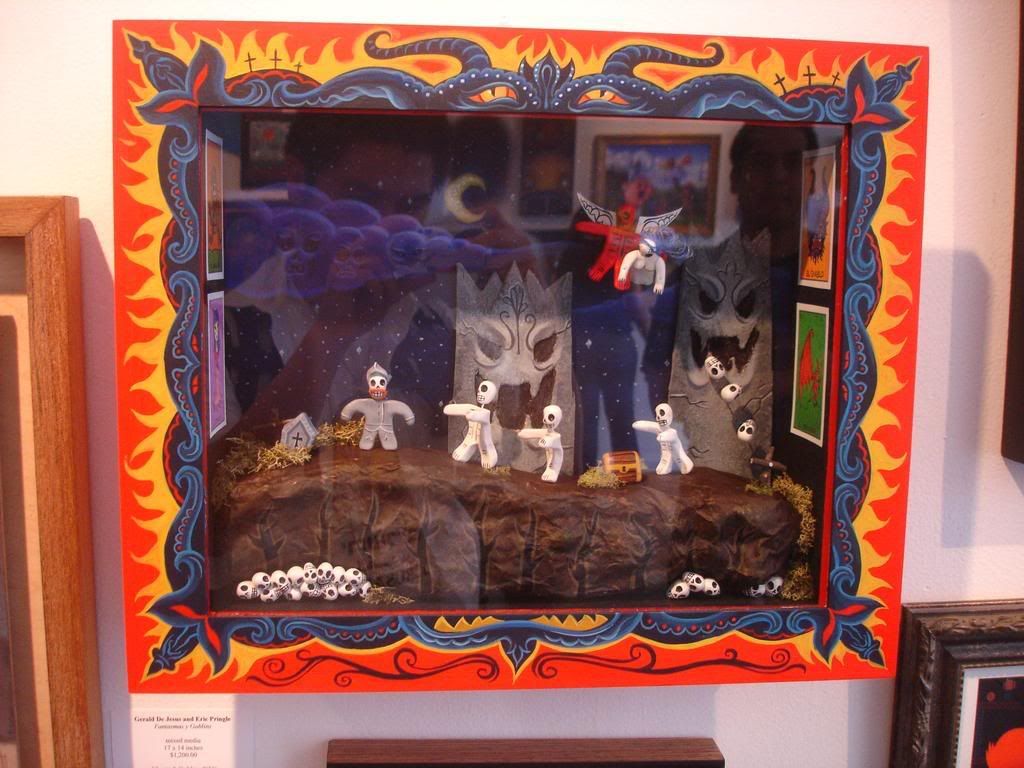 Ghosts & Goblins done in 'calaca day of the dead' style.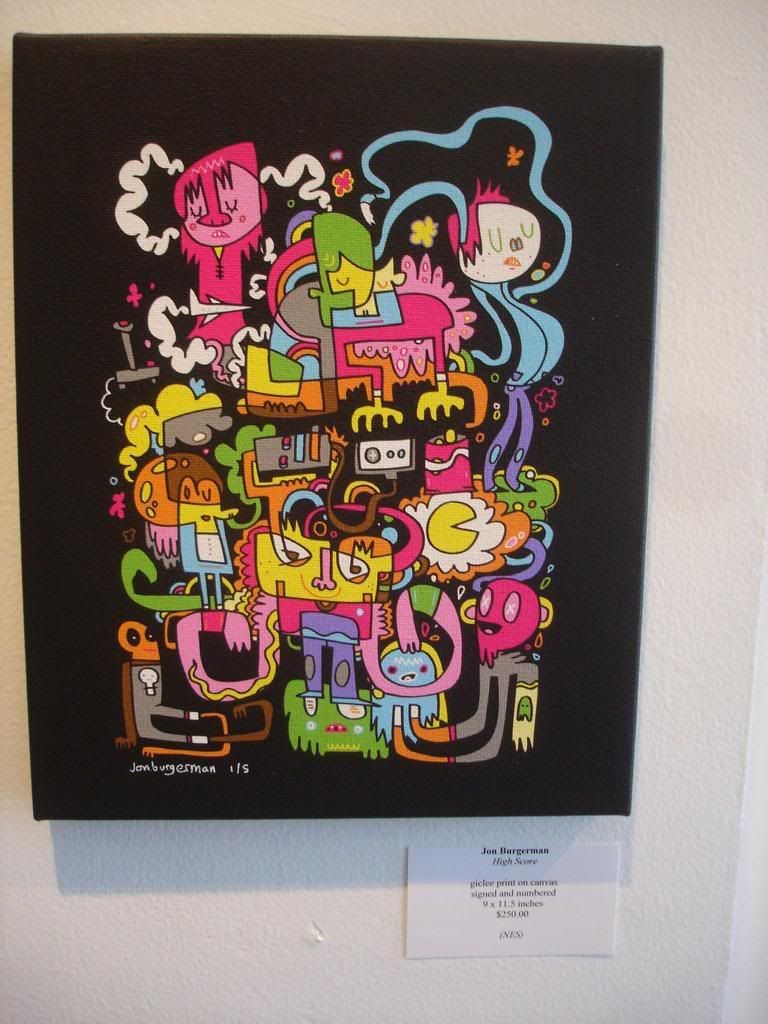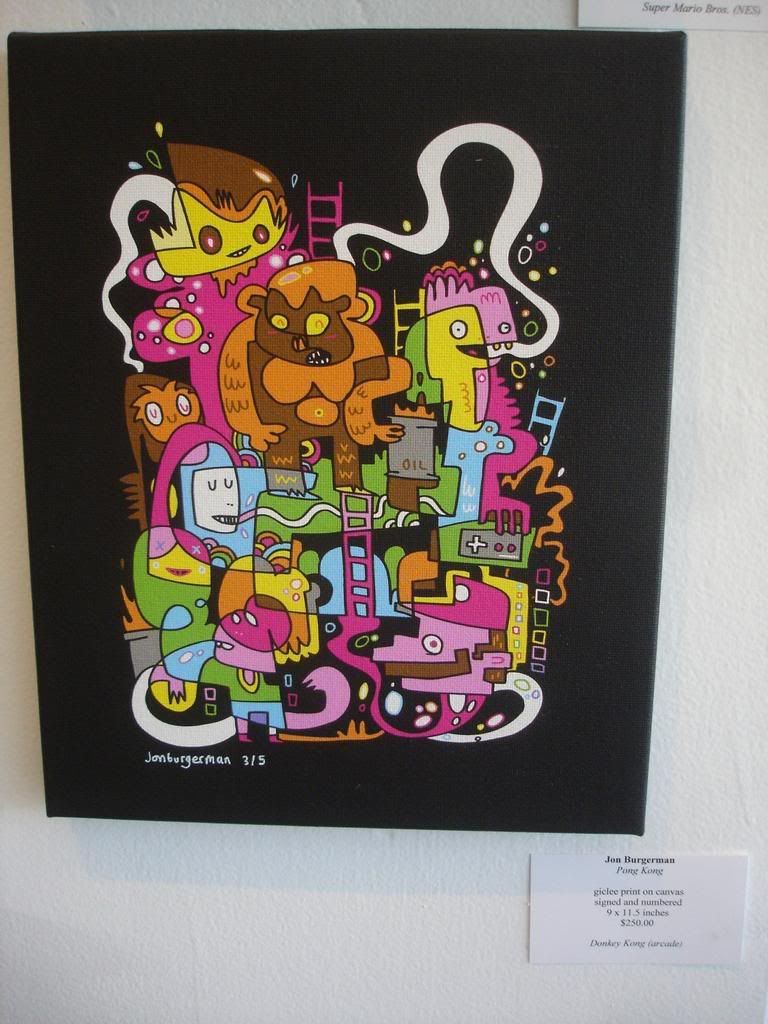 Some colorful work by Jon Burgerman


A 3D Centipede *Coily the snake from Q*Bert!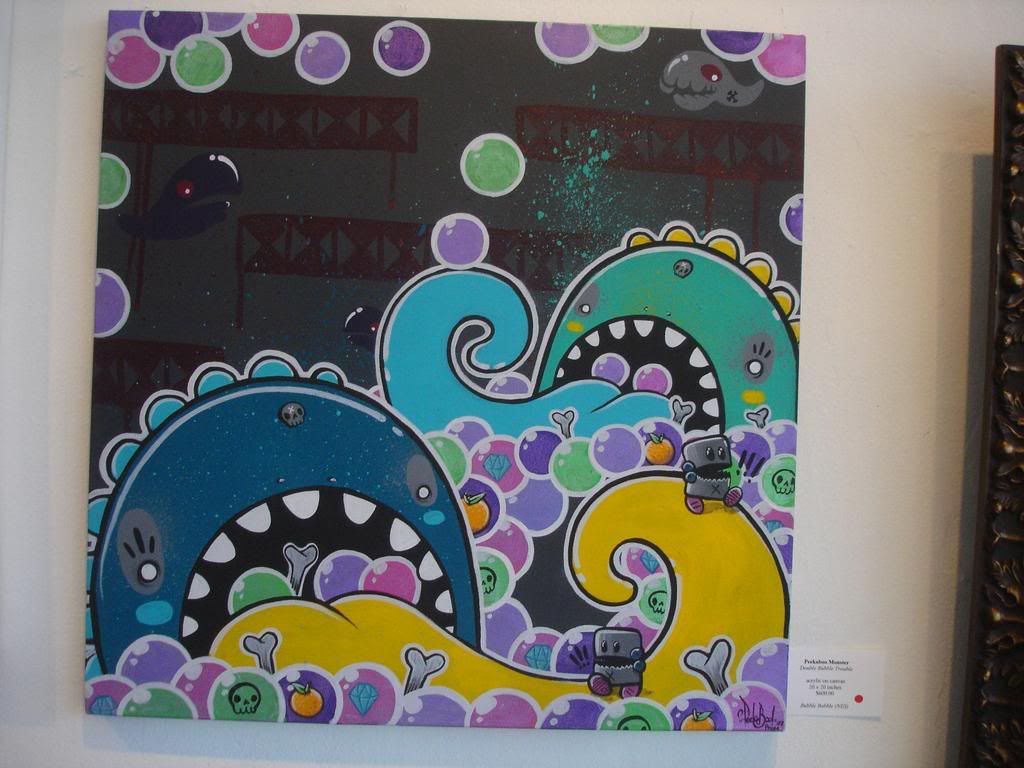 Gotta love Bubble Bobble!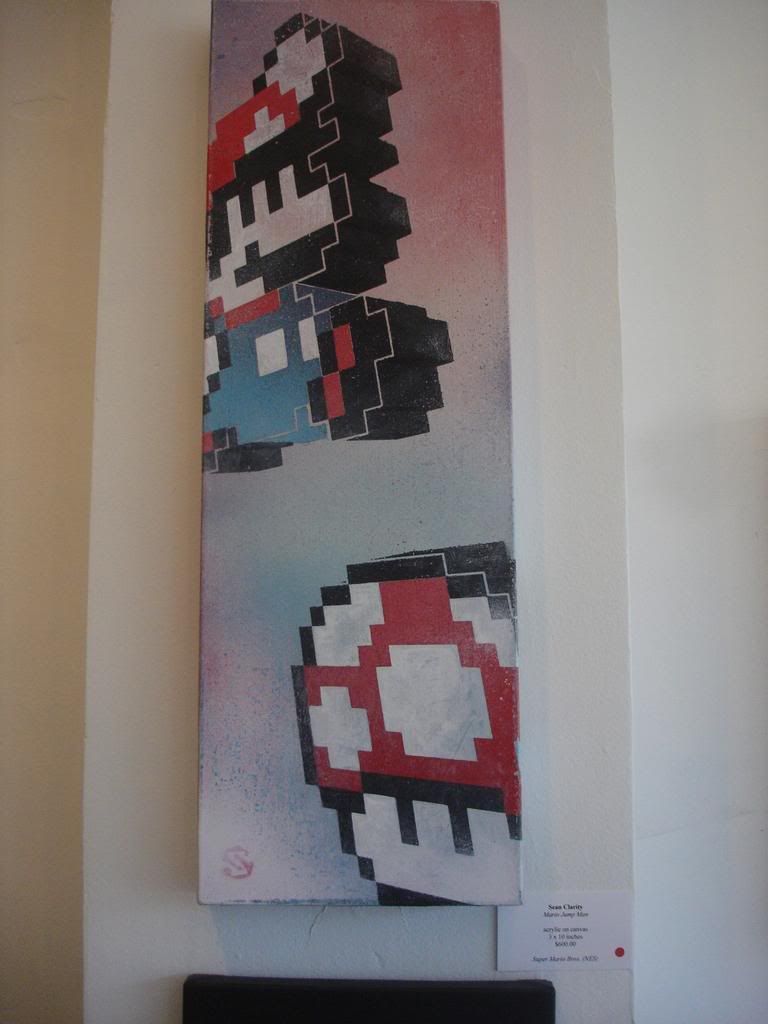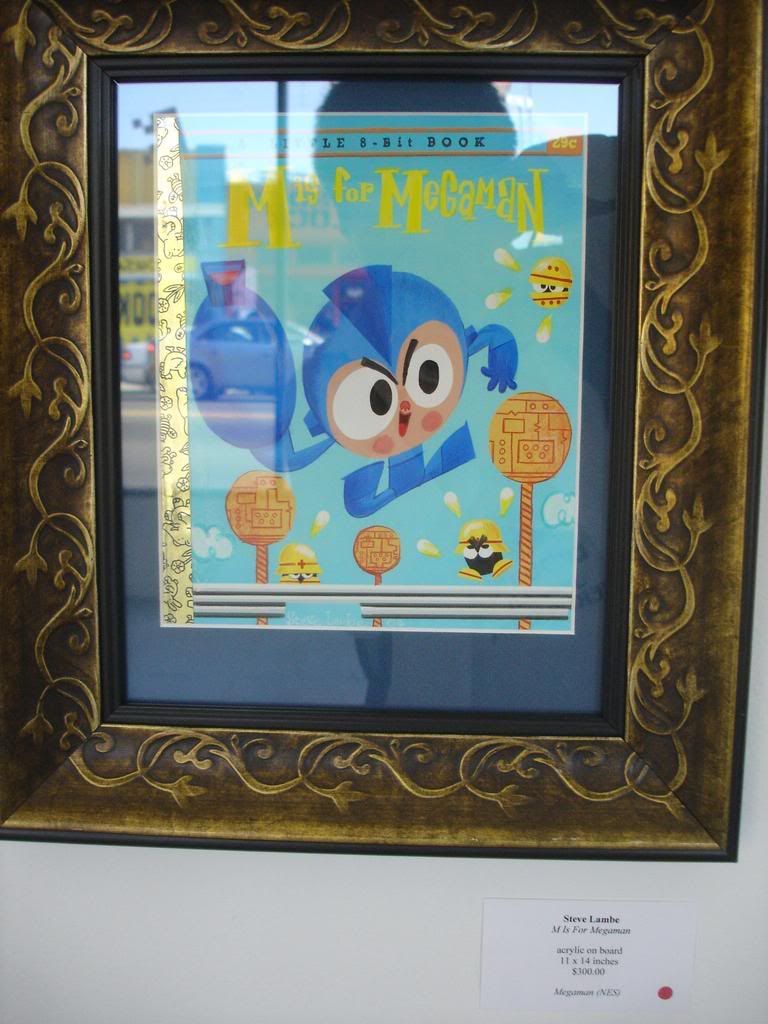 Super Mario, Pacman, and Mega man!


Jason Sho Green makes a Zelda dungeon an airport checkpoint.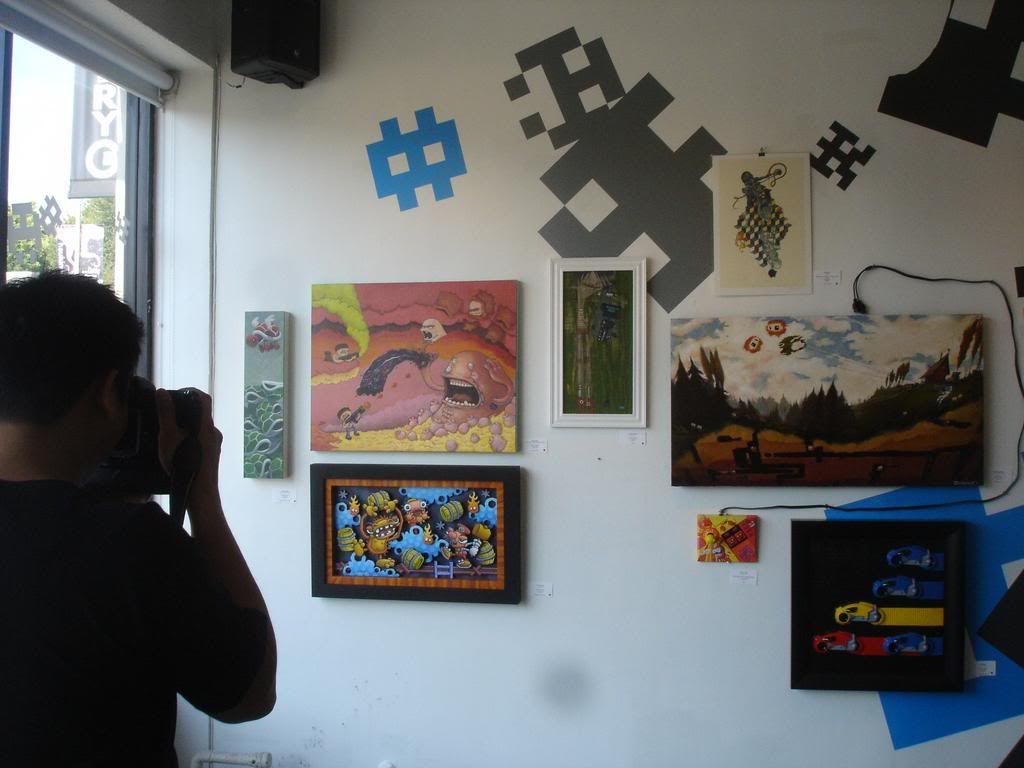 Gie getting a closer look and Murse getting some shots of the gallery.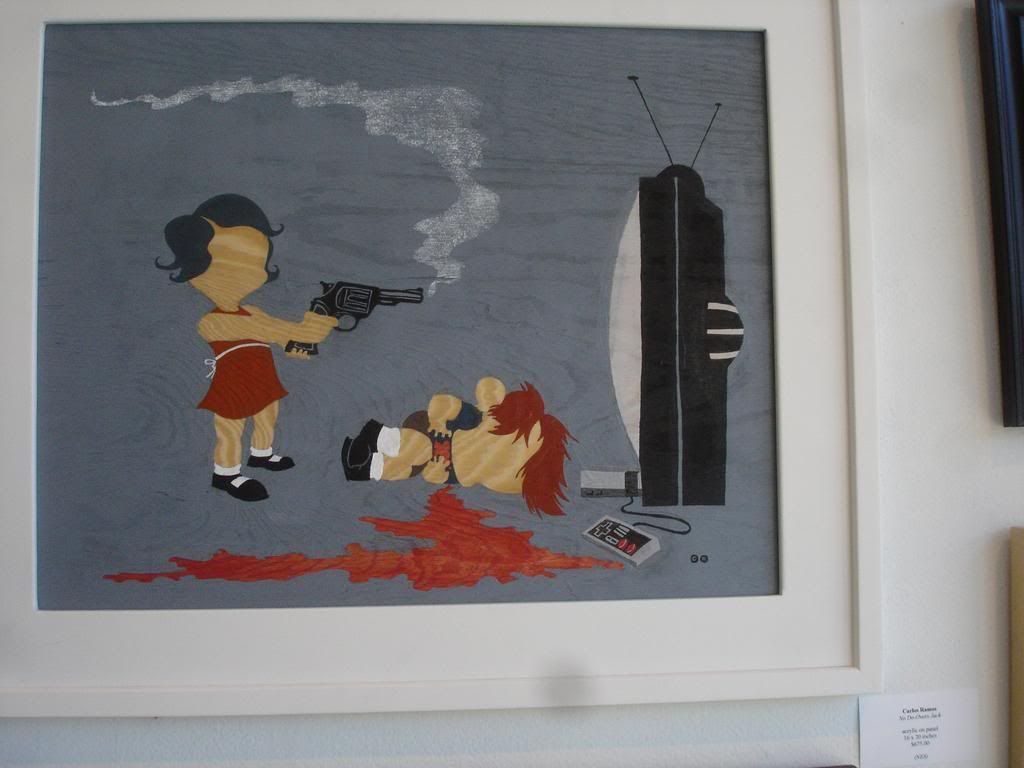 Its just a videogame!


and finally, a Frogger photograph by Brian McCarty!

If you haven't picked up the book I Am 8-bit - Art Inspired by Classic Videogames of the 80's by curator Jon M. Gibson you're missing out on some more great art!



156 pages full of art and information from the initial i am 8-bit show gallery in 2005 and 2006 as well as videogame memories from the artist themselves. This great page-turner is available here at Amazon.com.

Find out more about the show at iam8bit.net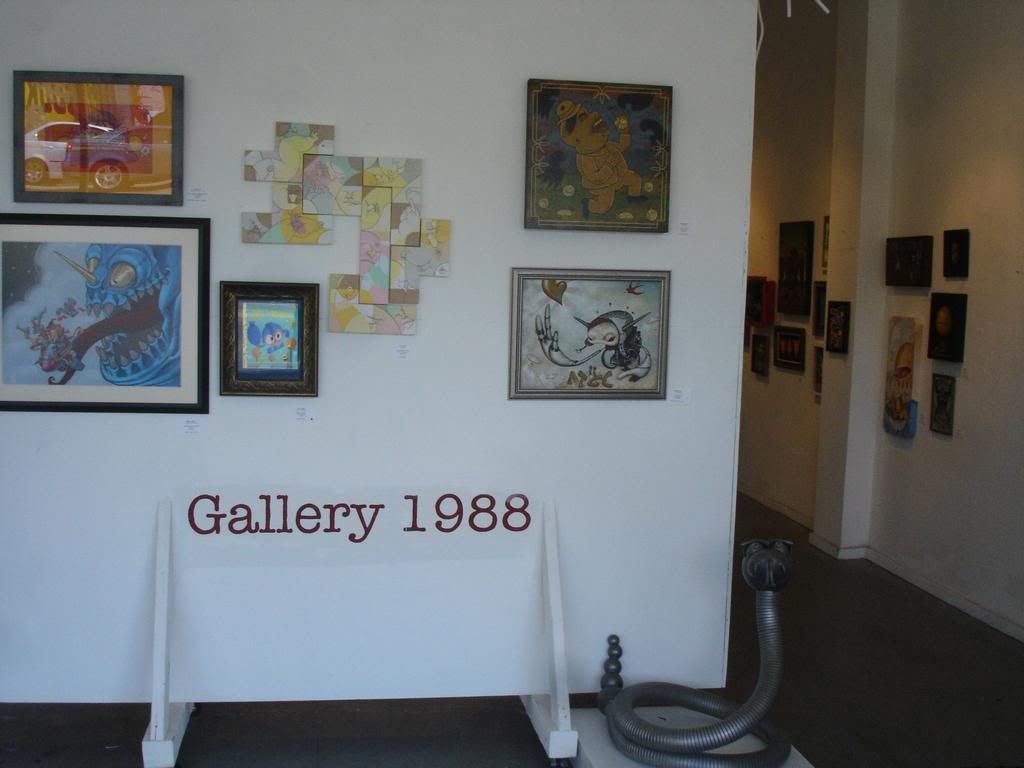 Check out my photo gallery to see A LOT more of the fantastic art!